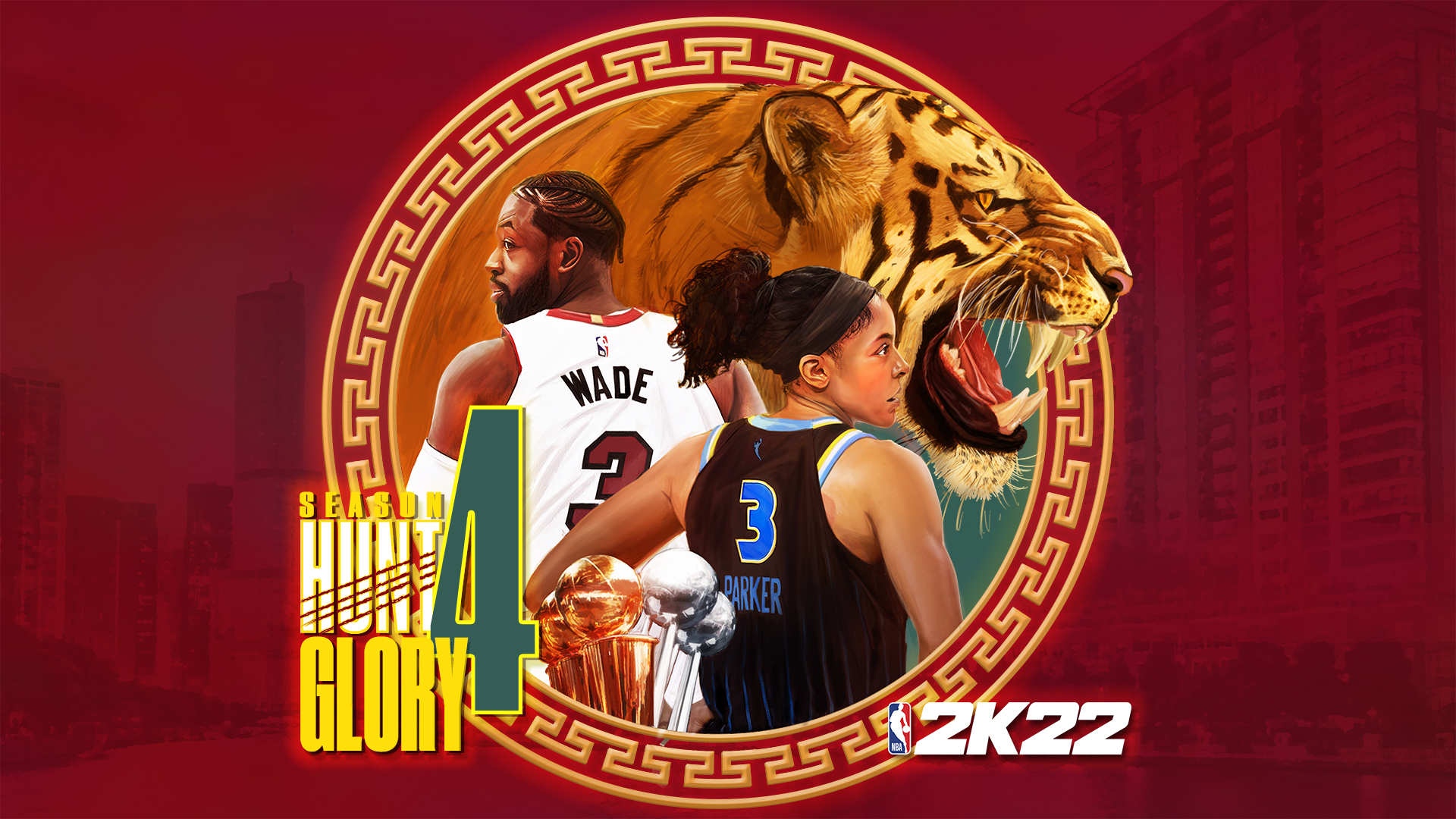 The New Year brings a breath of fresh air, change, and best of all… a new Season of NBA 2K22! Kick off the start of 2022 with some fireworks and hoops to celebrate Season 4 and the Year of the Tiger. Harness the eye of the tiger and unleash it on the courts of the City and the Cancha Del Mar, all in the pursuit of greatness. WNBA champion Candace Parker and NBA legend Dwyane Wade embody what it means to have a killer instinct and exhibit no fear, but do you have what it takes to be like them? In Season 4, you'll have to earn your stripes, so prepare for the hunt and be ready to pounce when opportunity strikes.
ALL-NEW MyCAREER UPDATES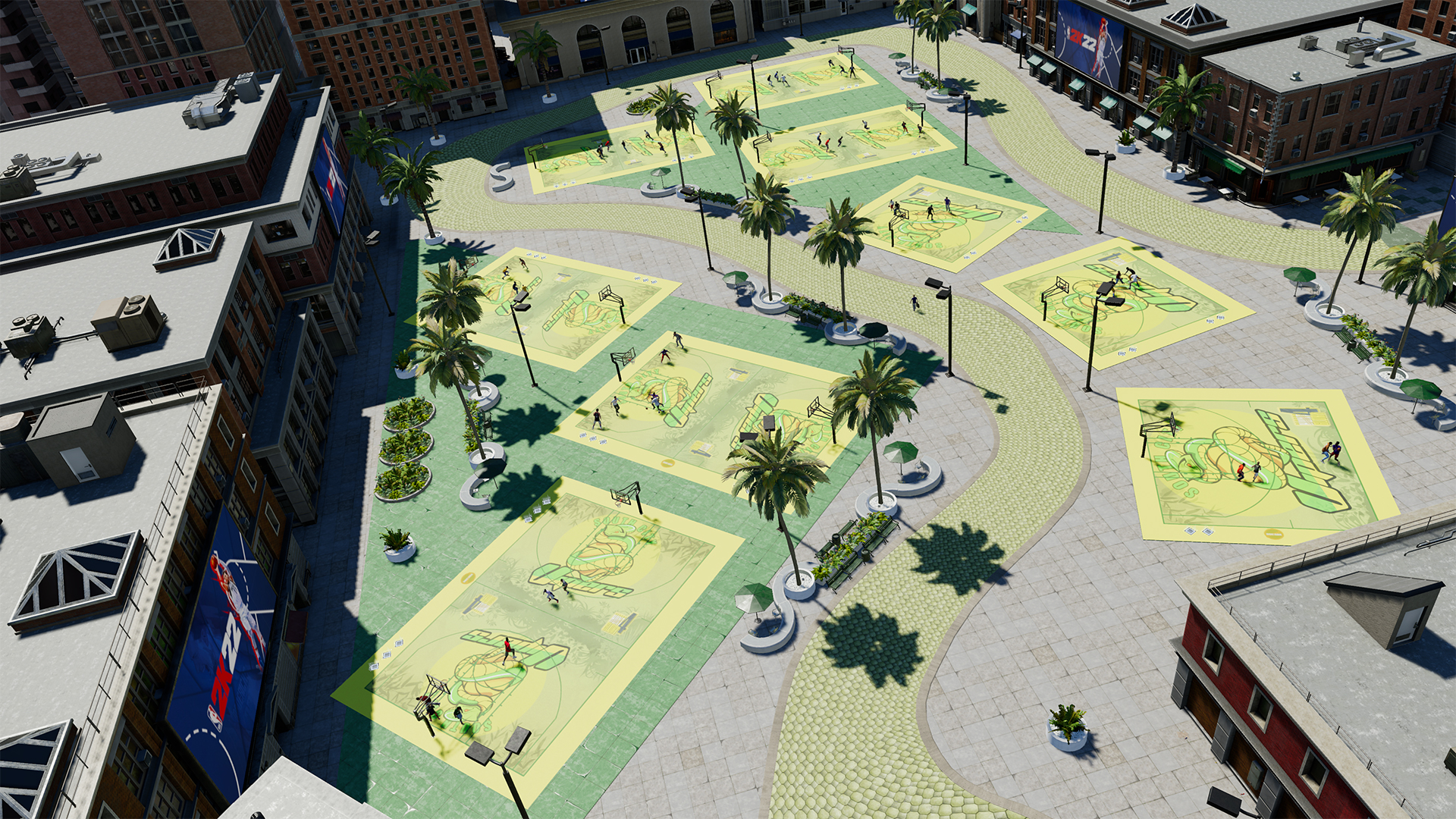 Season 4 of NBA 2K22 is kicking off Friday, January 14, which means achieving Legend status is now a possibility. To become a Legend, you need to reach Level 40 in four different Seasons, so who will take their rightful place at the head of the pack? It's time to reach your full potential and become the legend you always knew you could be.
On your quest to Level 40, you'll have myriad chances to earn XP and compete in games around the City, like the Rooftops. All four Affiliation courts have been fully redesigned and updated to match the theme of Season 4, further evoking your inner beast, but that's not all. The entire area has been updated to make vehicle travel easier, reducing the amount of elevation, so you can cruise through via skateboard, bike, or go-kart. Throughout the City, you can find traces of the jungle cat and use them as motivation when you sink your claws into the ball and prepare to attack.
As always, new Quests will refresh weekly, so make sure you stay on top of your to-do list! Whether your Quests are in-game challenges or require some exploration around the City or the Cancha Del Mar, completing them will help you ascend to Level 40 and earn you some all-new rewards.
WHET YOUR APPETITE WITH TANTALIZING REWARDS
We know you're cunning, methodical, and fierce like a tiger, but you need something that shows it. Players who reached Level 40 in previous Seasons have been rewarded with some special prizes, but our biggest reward yet awaits you in Season 4. As you scratch and claw your way to Level 40, you'll earn a new Jumpshot Animation, an artfully crafted Victor Solomon Kintsugi ball, Hunt 4 Glory Varsity Jacket, Artcamo Go-Kart, and a special Hunt 4 Glory Suit.
The Victor Solomon Kintsugi ball in particular is a truly one-of-a-kind reward. Solomon is a gifted artist known for creating basketball-inspired masterpieces. For Season 4 of NBA 2K22, Solomon used a centuries-old technique, Kintsugi, to create a beautiful piece of art for you to enjoy in-game. This should be more than enough to fulfill your hunger, but in the event it's not, maybe a pet tiger of your very own will do the trick. That's right—by reaching Level 40, your MyPLAYER will receive the Year of the Tiger pet! As if your game wasn't intimidating enough, having a ferocious zodiac companion will surely send a chill down the spine of every player you encounter.
ALL-NEW MyTEAM UPDATES
Season 3 brought a brand-new game mode with Clutch Time, a new Domination Tier, and the first Galaxy Opal players in NBA 2K22. Season 4 will see more firsts, but before I get into the details, I want to highlight the recent Moments of the Month one more time.
21 Moment players are available right now for anyone to earn in this epic Lifetime Agenda Group, including Galaxy Opal DeMar DeRozan for completing every Agenda. Score points in almost every mode in MyTEAM to get started with a Ruby player that you choose from an Option Pack. Whichever player you pick has an Agenda specific to their moment in this group. If you can complete it, you will add an Amethyst player to your collection that has their own agenda. This continues for Diamond and Pink Diamond players, 5 for each gem color! This Moments of the Month group is, appropriately, only available until February 1st, so improve your best lineup and collection right now before Season 4 is here on Friday!
COACH CANDACE PARKER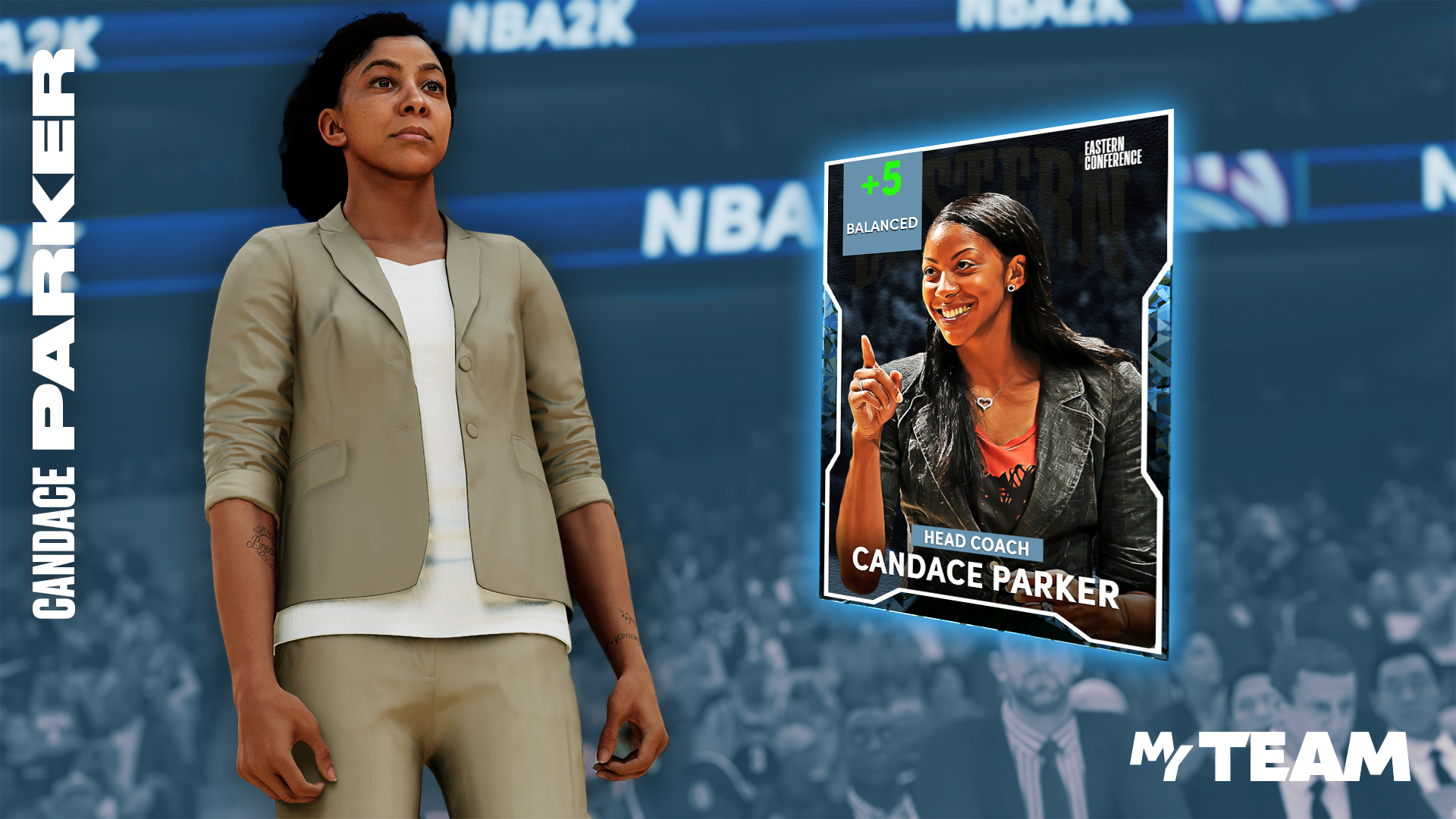 Let's get started with what is my personal favorite addition to MyTEAM in Hunt 4 Glory. One of the faces of Season 4, WNBA superstar Candace Parker, is coming to MyTEAM as a Diamond Coach. This 2-time WNBA champion & 2-time MVP has an all-time resume, and can now lead your best lineup in MyTEAM! You can earn her card by reaching Level 35 this season.
On top of becoming a coach, Candace joins Dwyane Wade to bring the first double Signature Challenges in a MyTEAM Season. Both Parker and Wade have provided imposing starting 5s to challenge your best players in these two challenges, with both rewarding a Hall of Fame Badge, Diamond Shoe Colorways, and a Diamond Shoe Boost.
BE AN APEX PREDATOR WITH GALAXY OPAL YAO MING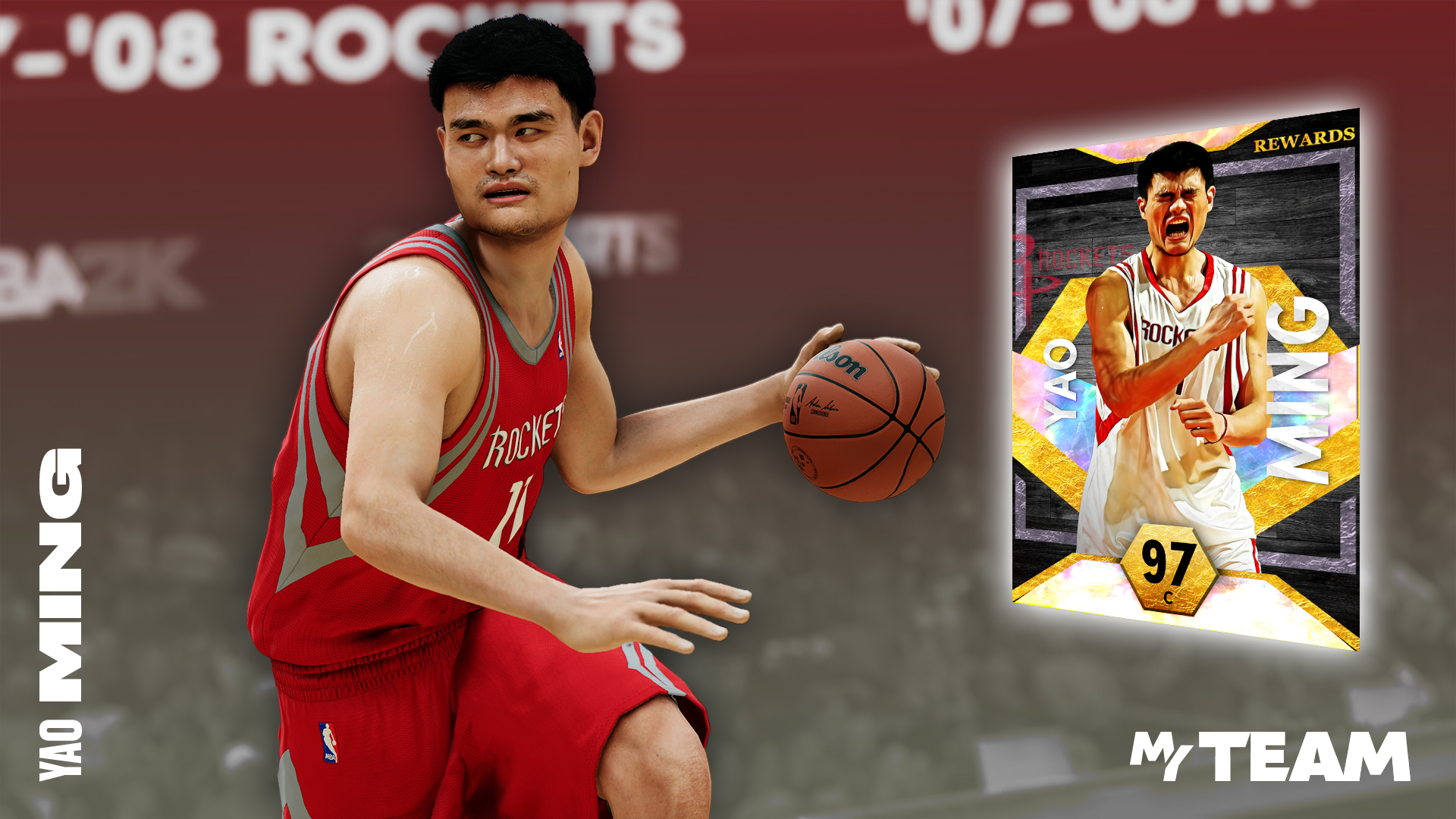 Once you earn Coach Parker at Level 35, take advantage of the attribute boosts she'll provide your lineups as you complete Agendas for XP for the biggest Level 40 reward ever in MyTEAM. The seven-and-a-half foot, Galaxy Opal Yao Ming! No one controls the paint like Yao in MyTEAM, and this top-level reward for Season 4 will be no different.
For those who have completed Unlimited's Showdown Tier in Season 3, that extra 15,000 XP will allow you to earn Galaxy Opal Yao Ming on Day 1 of Season 4! That is right! Showdown completionists will have access to all 150,000 XP needed to earn Yao on Friday, congratulations again to everyone who completes the Showdown Tier in Unlimited!
Hunt 4 Glory brings a new wave of improved player rewards throughout MyTEAM. With 8 more Galaxy Opal reward player cards joining Level 40 Yao Ming. Earn Danny Granger by completing the Galaxy Opal tier in Unlimited, Shai Gilgeous-Alexander for earning 6 rings in Limited, Terry Cummings for reaching 1,000 total wins in Triple Threat, and the first Galaxy Opal Token Reward player, Baron Davis! Plus, look for Maurice Lucas at the top of the Season Ascension, and Spurs legend Tony Parker in Draft.
Clutch Time had a historic debut last Season with the first-ever 4-point line in MyTEAM; and for Hunt 4 Glory, we've doubled the amount of rewards available each Season. For the 100 win mark, Galaxy Opal Pascal Siakam will be waiting for you, with Galaxy Opal Reggie Lewis available after wins on the Wheel Spin. We've also returned with another Pink Diamond as the 50 win reward with Mark Price, and everyone can jump into this fast-paced mode this Season to earn Amethyst Brian Scalabrine as the 10 win reward.
As with each Season in MyTEAM, there are even more rewards ready to be earned in Hunt 4 Glory. From a Ruby Shaquille O'Neal in the Exchange to kickstart anyone's MyTEAM, to the former #1 Overall pick in the 1966 NBA Draft, making his MyTEAM debut in the Triple Threat Online: The 100 Tier 3 rewards, Pink Diamond Cazzie Russell!
On top of adding the Season Reward players to your collection (including a Pink Diamond-rated Free Agent Stephon Marbury at Level 1, earnable by entering the Season menu in MyTEAM), Hunt 4 Glory will put your skills with these players to the test for even more XP and rewards. All 8 players are featured in a new Spotlight Challenge set that culminates with a second pick from the Level 39 Hall of Fame Badge Option Pack!
And for those that complete the XP to earn Galaxy Opal Yao Ming, Beyond 40 Agenda Groups will be returning this Season featuring a Galaxy Opal Reward Player Option Pack at the end.
HEAT CHECK PLAYERS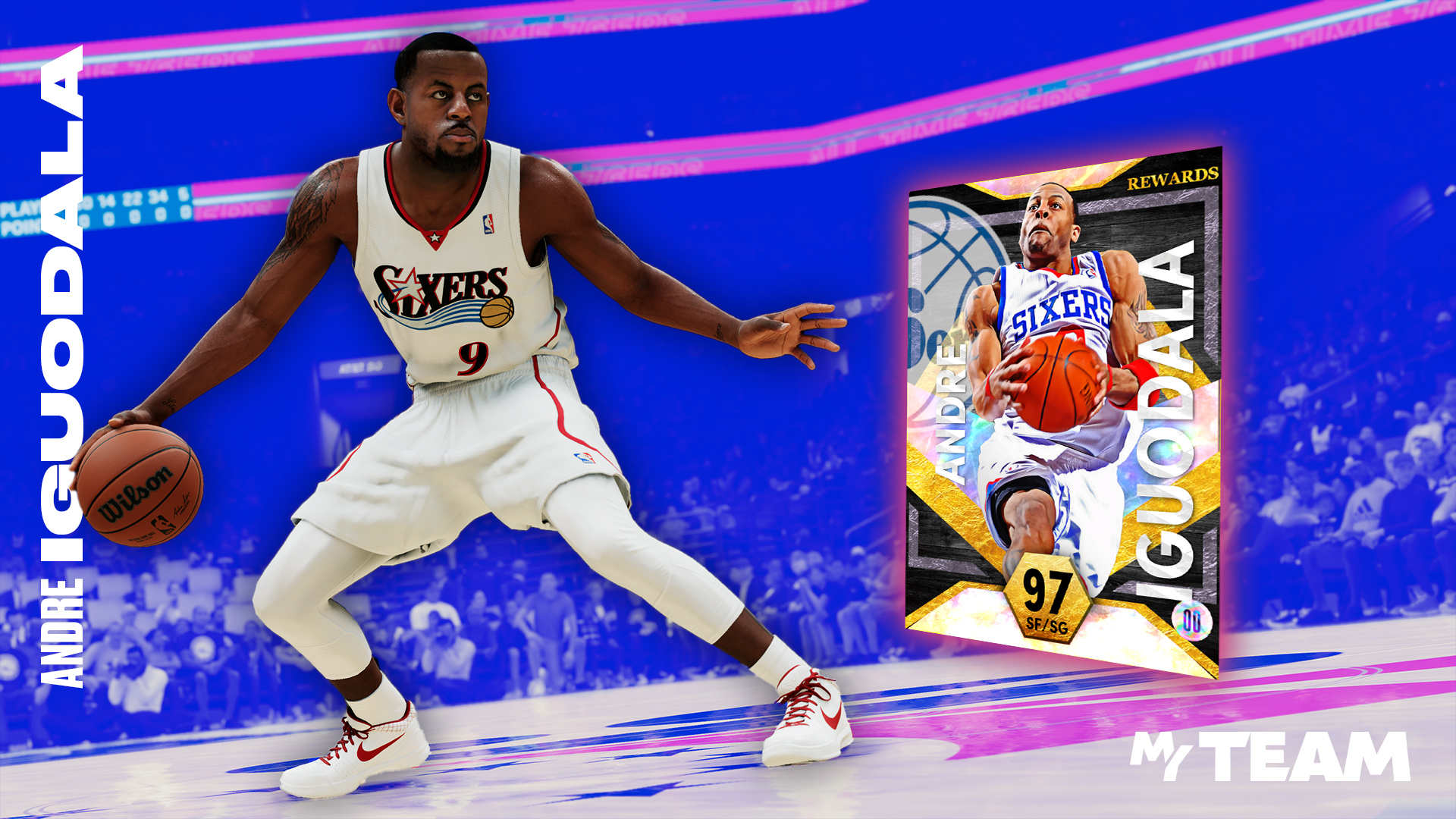 The ever-dynamic Heat Check collection returns in Season 4 for MyTEAM. Based on the '22 NBA Series 1 collection, these player cards will receive up to +11 boosts to ratings based on that player's performance in the real-life NBA. So, if you see your favorite player have a spectacular game one night under the big lights, check out their Heat Check cards the next morning to see which attributes received boosts with a higher overall rating! 
Unlike last year, Heat Check players will not be outright banned from Limited. Remember, these players span all overall ratings, so an 'on fire' Heat Check player could be that piece you need to light up your competition each weekend for your Limited Ring.
Of course, adding 450 Heat Check players to MyTEAM brings a huge increase in the available cards to rise up the Collector Levels in Lifetime Agendas. For those at the top end, Galaxy Opal Andre Iguodala will be available for collecting 2,500 cards, as well as Galaxy Opal Paul Pierce for 2,800 cards. For the true card collectors, Dark Matter Gary Payton, the first 99 overall rated player, will be available soon for adding 3,000 cards to your collection! To help with getting these Heat Check Players into everyone's hands, the daily Pick-Up Challenge has been updated with a Standard Heat Check Pack, available once-a-day, every day!
MyTEAM: DRAFT NEWS AND MORE
Heat Check players will also make their way to the position packs in MyTEAM: Draft. Accompanying these cards will be a thorough update bringing cards released in Season 3 to these packs, as well as an update to the Coach pack to include the Player Coaches from the NBA 75 Domination Tier! Now you can try leading your drafted lineup with one of the amazing Player Coaches like Rondo, Shaq, Dr. J, and more before jumping into Domination and adding their cards to your permanent collection. Remember, each Season brings a new Draft ticket for everyone, with more earnable each week from the Season Agenda Groups.
We're also only a week removed from the third GameDay for the two $250,000 MyTEAM Unlimited Tournaments*! With only one qualifier remaining, one of your last chances to get one of the final 4 spots for the big single elimination bracket in March. Jump into Season 4 in MyTEAM, reach the Emerald Tier in Unlimited, and then do everything you can to improve your lineup before the 4th GameDay during NBA All-Star Weekend, Saturday February 19th, from 10am-2pm Pacific Time.
Speaking of NBA All-Star, this year you can expect MyTEAM to bring Locker Codes, more Moments, and many more exciting things. Until then, I'm looking forward to seeing everyone on the MyTEAM virtual hardwood with all of these rewards in NBA 2K22's Season 4: Hunt 4 Glory!
THE W ONLINE**
Candace Parker is coming off a historic season in which she helped deliver an WNBA title for her hometown of Chicago. Parker and her teammates hoisted the Sky and the trophy in October last year, solidifying the first championship in franchise history. Parker doesn't shy away from the moment and possesses a killer instinct to be a powerful force on the court, and we want to see you channel that same energy in The W. Prior to Season 4, you've been able to connect with legendary WNBA icons and take bits and pieces of their game—but this Season, we're giving you the chance to work with two of the best basketball minds on the planet.
There are four tiers of awards waiting to be claimed, and the Hall of Fame tier features coaches Becky Hammon and Dawn Staley, two masters of their craft. In addition, you can earn rewards such as a Takeover Perk Picker, 2K Breakthrough Gear, Extra Badge Point, 4,000 VC, Seasonal Clothing Bundle, and a pair of goggles. The W is giving you more awesome new rewards, but more importantly, a chance to improve the fundamentals of your game.
WARNER RECORDS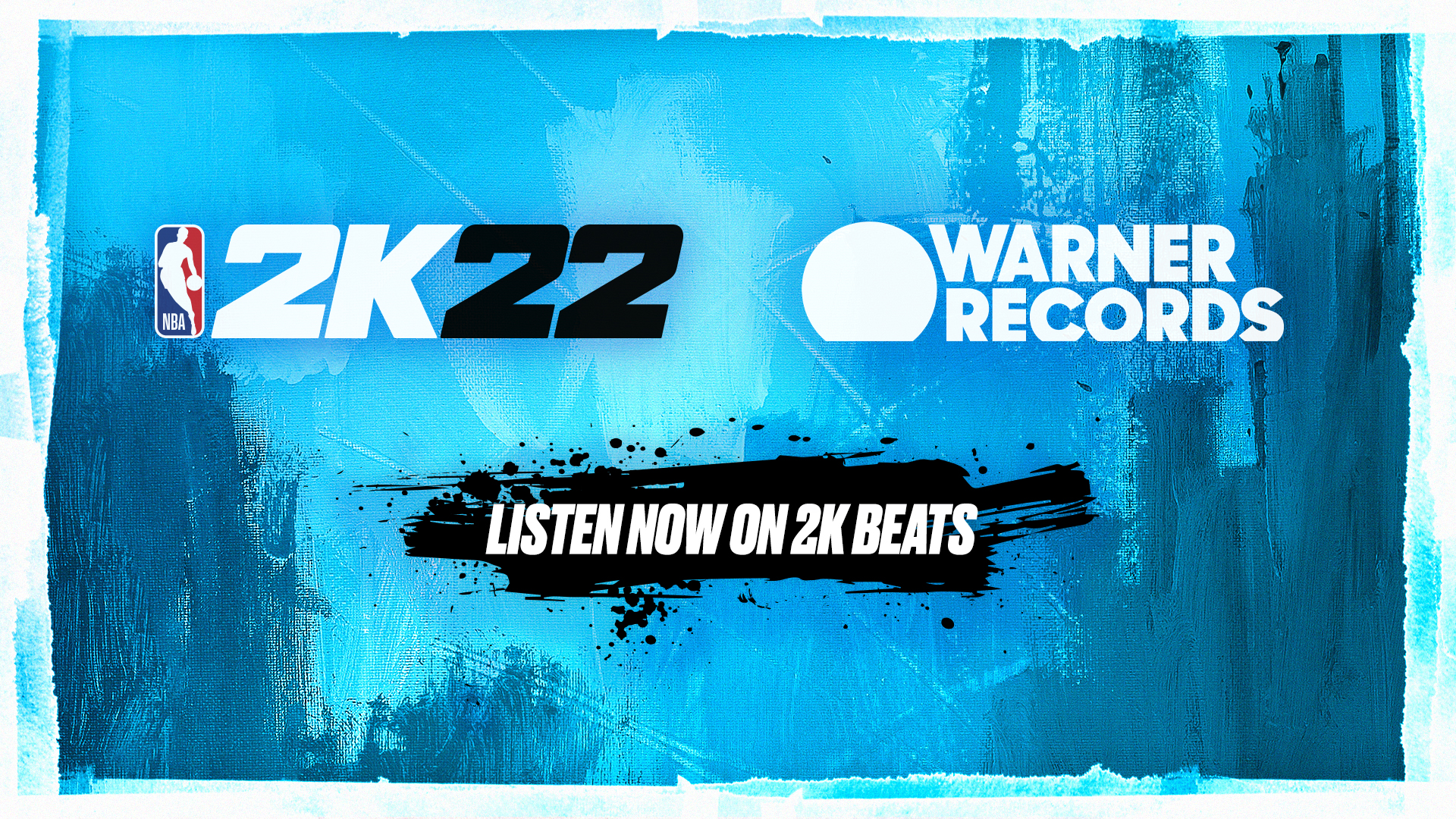 Get in the zone this season with thoughtfully curated tracks from Warner Records and its roster of elite musicians. Just because the holidays are over doesn't mean the gifts have to stop, as we're thrilled to deliver more hit songs for you to build out your playlist in 2022. In your pursuit for glory, you'll need music to keep you motivated during the hunt. For Season 4 and beyond, stay tuned for news regarding updated track lists and details to keep you focused on and off the court.
"Black Illuminati (feat. Jadakiss)" by Freddie Gibbs
"Draft Kings" by Fresco Trey
"Fast (Motion)" by Saweetie
"From The Garden (feat. Lil Uzi Vert)" by Isaiah Rashad
"Jumpin (feat. Polo G)" by NLE Choppa
"Stars Align (with Drake)" by Majid Jordan
"Santa Monica Blvd" by IDK
"The Best" by Erica Banks
"The Game (feat. Thutmose)" by Bryce Vine
"WATCH ME" by Bktherula
"Big Boss Rabbit" by Freddie Gibbs
"Over The Top (feat. Drake)" by Smiley
CLOSING REMARKS
This Season, show no mercy and join the hunt for glory, thrashing opponents and claiming juicy rewards in your pursuit of greatness. Dwyane Wade and Candace Parker are rulers of their respective domains and never hesitate to impose their will on anyone attempting to knock them off their throne. Now's your chance to join these true legends of the game and earn the coveted title of Legend in NBA 2K22. Showcase your abilities on the redesigned Affiliation courts, conquer The Rec, and tinker with a lineup of apex predators in MyTEAM this Season.
*Open to legal residents of the 50 United States & D.C. (excluding AZ, CT, MD, and ND), Canada (excluding Quebec), Australia, Chile, Denmark, France, Great Britain, Greece, Greater China, Republic of Ireland, Indonesia, Israel, Germany, Japan, Mexico, New Zealand, Norway, Philippines, Portugal, Singapore, South Africa, South Korea, Spain, Sweden, Switzerland,  Thailand, and Turkey, who are at least 18 years of age and the age of majority in their state/country/province of residence. Void in AZ, CT, MD, ND, Quebec and where prohibited.  Contest will consist of 2 separate tracks for PlayStation (PS) and Xbox entrants.
**The City and The W are available on the new-generation of NBA 2K22 and require PlayStation 5 or Xbox Series X|S hardware to play.