OK, it's happening!
Season 6 of NBA 2K Mobile arrives next week! We can't wait to get the S6 update into your hands. Or, rather, your app store. The point is: Season 6 launch and beyond will feature numerous additions and improvements that we feel will take the game to the next level.
Before we get into that, a reminder that all of your cards will carry over to S6 when we make the transition with server downtime. Other items like coins, Gear, Mentors, keys, collectibles, rings, pump-ups and energy also carry over, and so will everything in Crews. The October Courtside Pass will continue after downtime and maintain your progress.
You will also maintain your progress in Tourneys, though Dark Matter Tourney and below will no longer be available. More on that later. Make sure to claim Head to Head packs and items in the rewards tab of The Stat Line before the transition, as items left unclaimed will not carry over to S6.
OK, on to the fun stuff:
Crews – We're making an abundance of changes and upgrades to Crews in the S6 update, including the additions of 2-on-2 and 1-on-1 gameplay. Rewards earned via Crew challenges will benefit you on the MyTeam side of the game – such as event energy – and there will be multiple challenges available per week. Stamina will no longer be a thing – Crews can be played infinitely.
We're also updating the on-court rules to give Crews more of a playground feel. No more shot clock or lane violations. Games will be played to a target score instead of being timed. Hoops have chain nets. They are not double rims, though, like you see in many parks. We want you to actually make shots.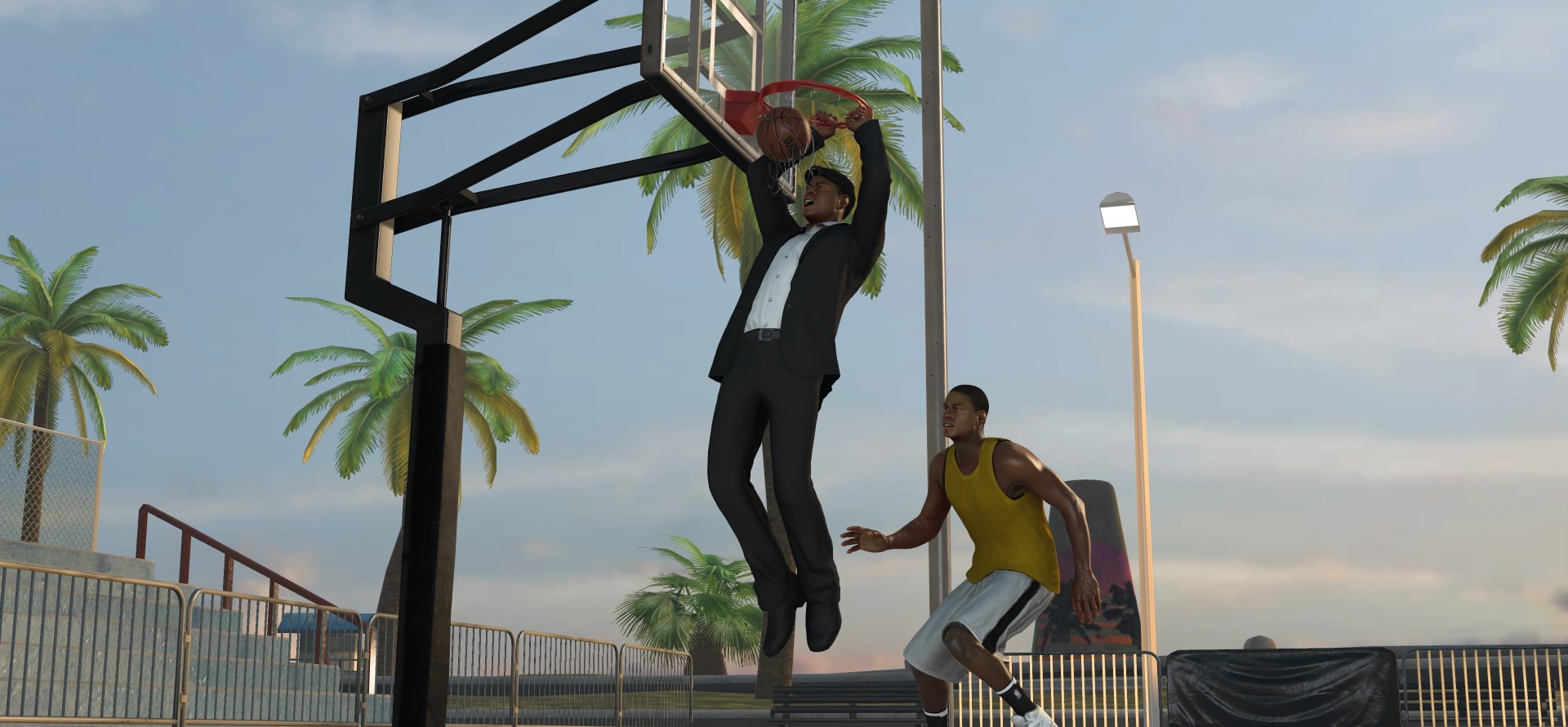 The Crews store is also revamped, as items will now rotate in and out instead of being available at all times. We've created a ton of brand-new clothing items, some of which will go live on launch day and others that will be rolled out throughout the season. The store will be organized in categories, with one NBA team featured each day and other sections for specific brands, special collections and more.
We have much more planned for Crews throughout the season. This is only the beginning of our revamp of the mode.
New Cards & Players – As you may have seen on social already, S6 launch will introduce three new tiers and more than 150 new cards. These include some current players and legends that are brand-new to the game, and other retired stars getting cards for the first time in years. Many card releases beyond launch will feature new players, too. We hear you when you say you want variety!
In S6, you'll notice the PWR difference between a foundation and theme card of the same tier is much less than it was in S5. Thus, rewards from Tourneys and mini events will be more valuable.
You'll also notice cards with 100K or more PWR displayed a bit differently. For example, a card with 123,217 PWR will be shown as 123.2K. We're thinking long-term with this change – eventually, PWR will be too high to fit a rectangular card. Unless you want to see triangles?
Your exact MyTEAM PWR will still be visible, and a card's exact PWR can be seen after training it up.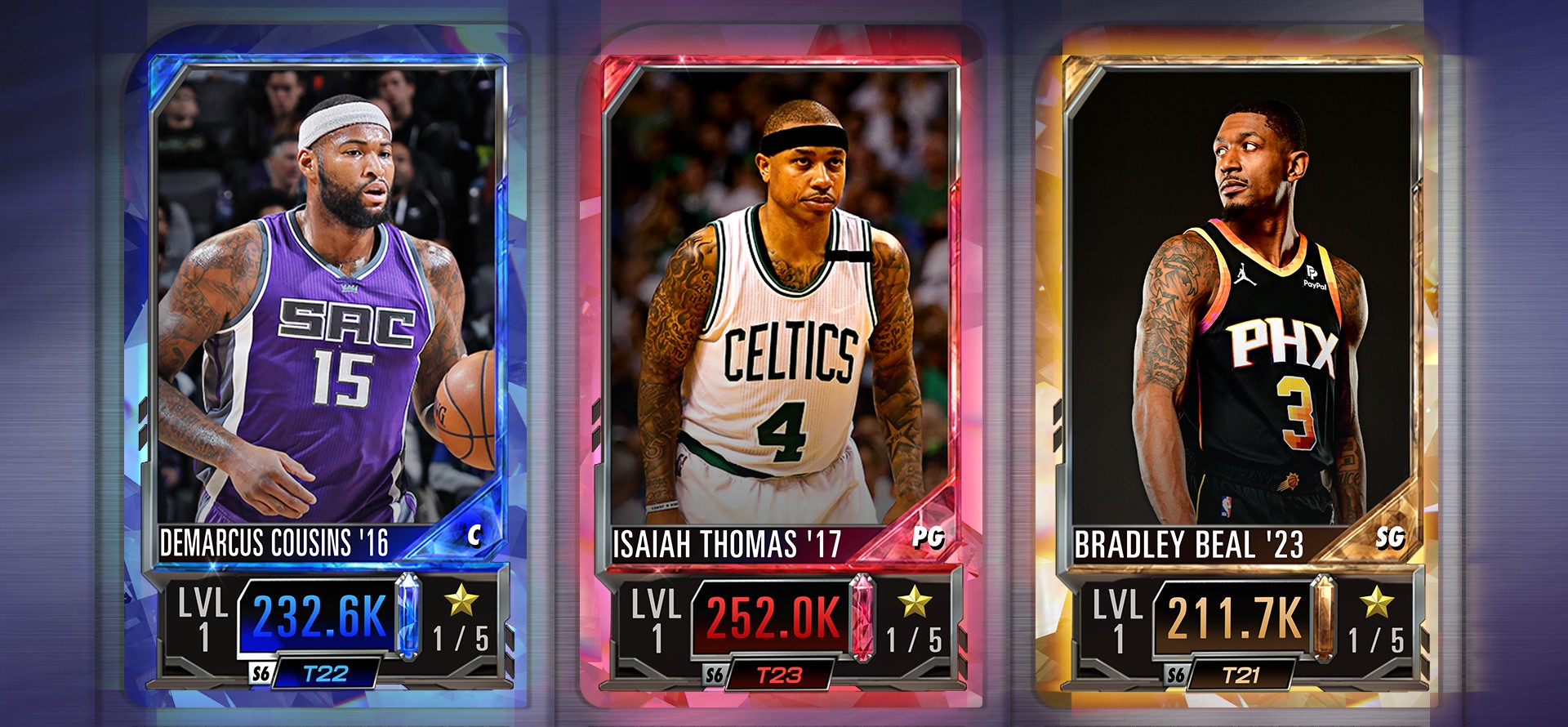 S6 launch also features up-to-date uniforms, courts and player attributes to reflect the upcoming NBA season. Some current players will get likeness updates, too.
Reward Updates – We're raising the floor to Topaz as the lowest tier you can pull via draft boards and other rewards across the game. Besides pump-ups, no card or item below Topaz can be pulled in S6. Despite this, we repeat: No cards will be removed from your collection.
Another notable change is the pool of collectibles from previous themes you can earn via Tourneys. This pool will feature 17 themes at S6 launch – only Season 5 themes in which the top card was Cosmic Jasper or higher. The pool will be expanded to include S6 theme collectibles as the season goes along, like we've done recently.
As part of these initiatives, we're removing some Sets from the game. Specifically, foundation Sets Ruby through Dark Matter and theme Sets in which requirements included at least one Dark Matter card or below. That means S5 Rainmakers, Journeymen and Screen Time are among the Sets that will no longer be available.
Event Updates – As mentioned in a previous blog, we're working on a new iteration of the Domination limited-time event. We're not ready to release it yet, but you can expect to see it sometime early in S6. In this event, it will be useful to have a deep and versatile collection even beyond your five MyTeam lineups.
Overtime, meanwhile, will return to the rotation next week as the first event of S6.
OK, that covers the most important stuff! Keep an eye on our social pages in the coming days, as we'll announce the day and time our transition to S6 will happen.
See you on the court for Season 6!