April showers bring May flowers and March is full of mayhem. 
And by mayhem, we mean new cards, a new game mode, and a new tier for NBA Supercard. Truly chaotic stuff! We'll do our best to break it down in three minutes or less.
CELEBRATION SAGA: MARCH MAYHEM AND SPRING BREAK CARDS
March starts off with a bit of the usual: our SuperStore rolls over with a new Duo set, Lamelo Ball and Miles Bridges, and Street Fusions premiere. Our previous All-Star 2022 Collectible promotion ends, but you have until March 4th to use your collectibles. And then March Mayhem kicks off the Celebrations Saga.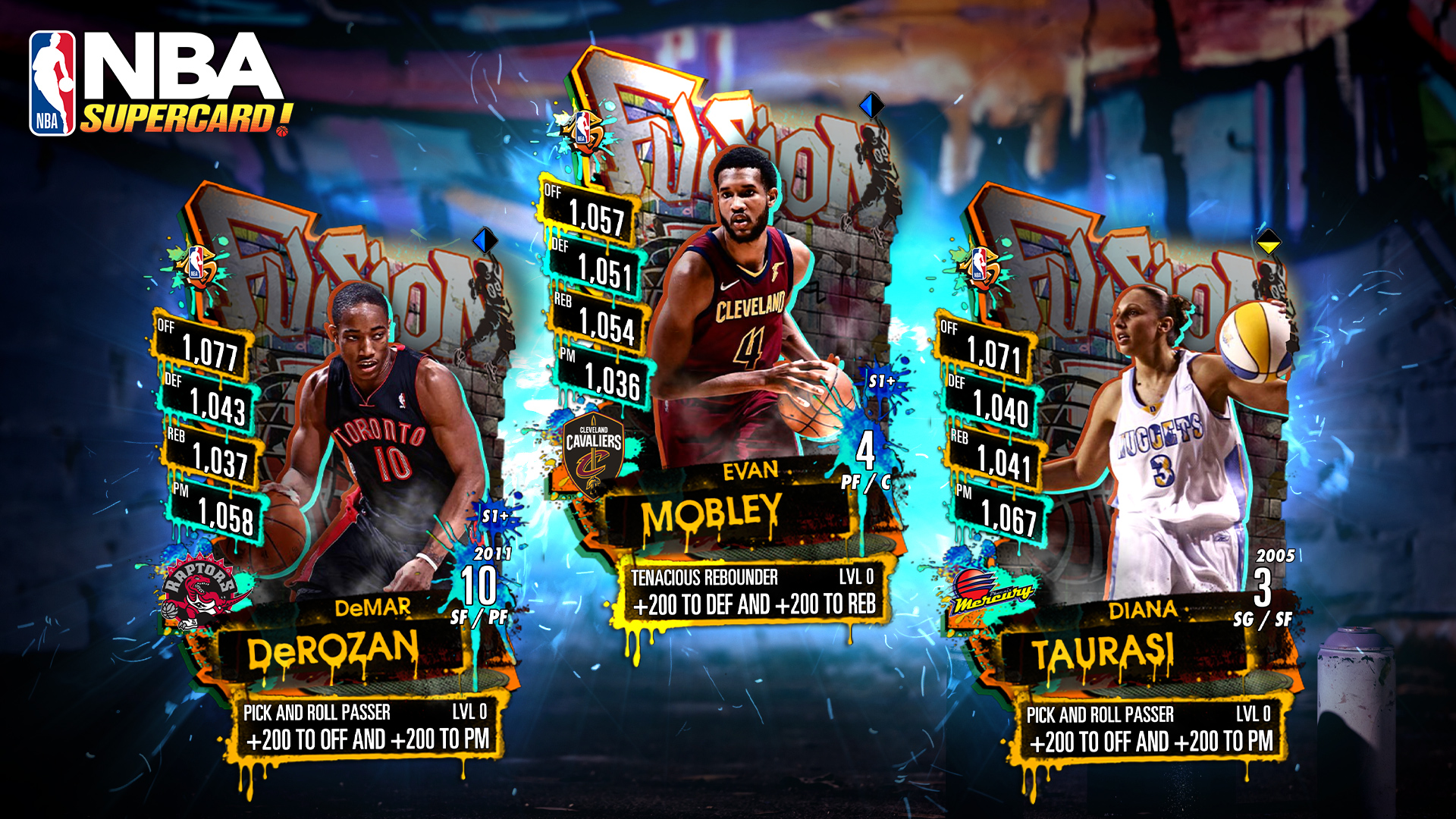 March Mayhem is our next release of themed cards in Spark, Downtown and Street tiers. Accompanied by a quest line in the first week, and drops from the draft board in the second week. Pure pandemonium right? Wrong! Wait … right! That's right.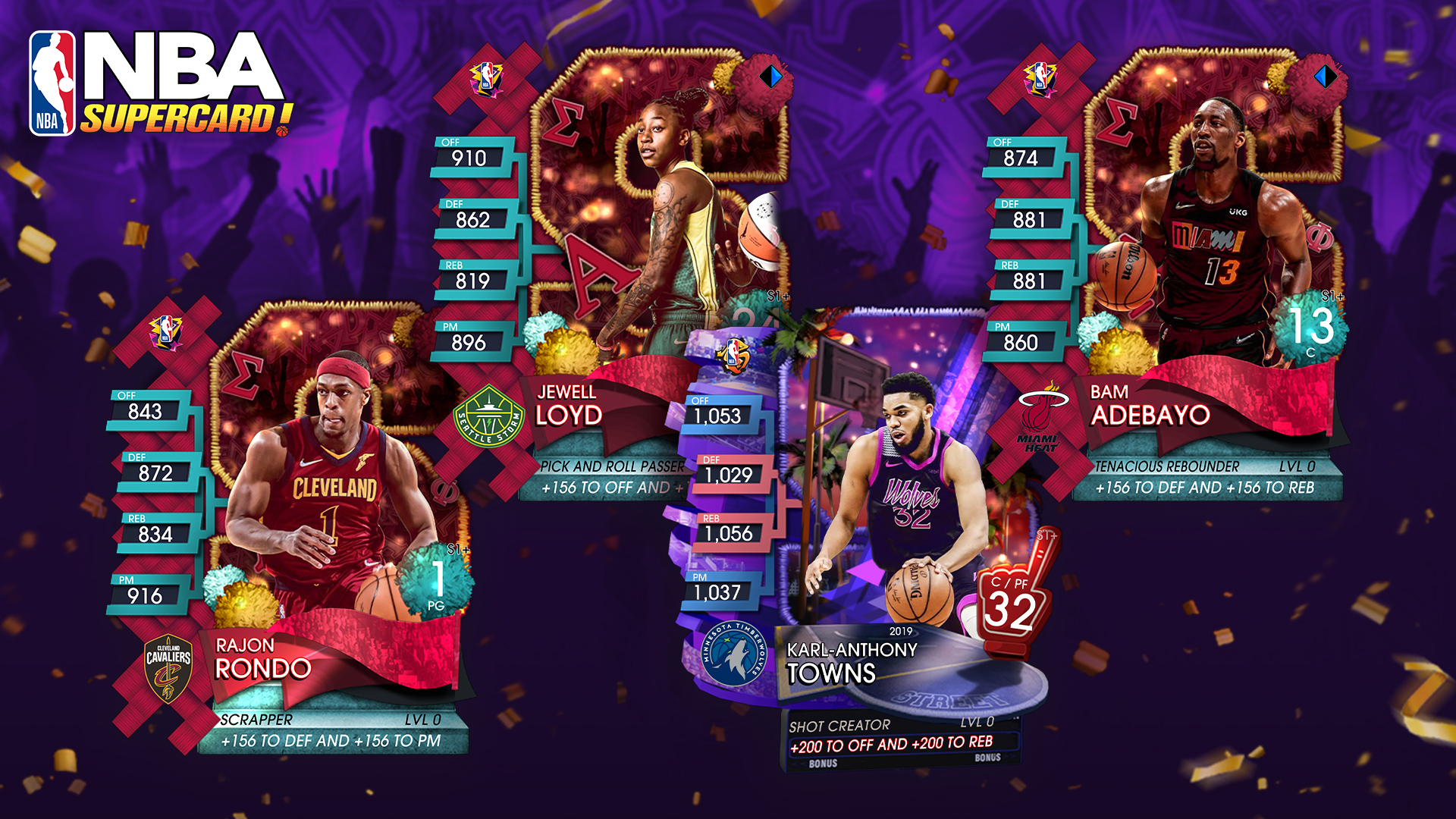 Continuing the Celebration Saga, Spring Break cards release as March Mayhem concludes – on 3/15. Spring Break cards share their debut with ingredients dropping from the draft board kinda like how they did for Lunar New Year. If you weren't here then, we'll break it down for ya. Also, welcome! 
Take Beach Balls you earn from the draft board or the free pack, and combine them in the Fusion Chamber to create Sunglasses. Combine Sunglasses and Beach Balls for a chance at Spring Break cards, and collectibles i.e. Beach Bags. Pack … or, rather, collect Beach Bags and combine 12 of them to make a Party Foul pack. Open Party Fouls in the collectibles store for a chance at Spring Break cards! This concludes the Celebration Saga! Spring may be around the corner, but so is a New Tier and Game Mode.
SUPERCOIN HUSTLE AND NEW TIER
To round out a rambunctious month, we are introducing a new game mode: SuperCoin Hustle (or SCH for short). Similar to PvP (and subject to change), SCH starts by pitting player's decks of similar skill against each other, combining each player's deck of 6 cards, shuffling, and dealing each player 6 cards. You could get your cards, your opponents cards, or a combination of both. You then place HustleCoins (with provided HustleCoins) – small, medium, or large – each round on each individual match. Best card wins! SCH will be available 3 days a week, and should be a great way for you to grind for SuperCoins - HustleCoins exchange out for SuperCoins at the end of the 3 day cycle. 
Last but not least, March is bookended by more cards with our newest tier – Breakout. Breakout…well… breaks the traditional mold of what a NBA SuperCard card looks like with its unique 3D layout, and vibrant color palette. We're really excited to get these cards out there!
And to put a bow on this blog (and keep it under three mins), that's NBA Supercard in March. Follow our socials and stay tuned for QR Codes and more!