JANUARY UPDATE
A new month, a new year, a new update … and a bunch of new cards.
We're kicking off 2022 with a bunch of new stuff, including New Year's themed cards. Not only are they festive and powerful, they serve as a reminder that it's January already. How did that happen? Where did all the months in 2021 go? How do calendars work? Mysteries, all. 
These cards sport a dynamic new (ha) look that "pops" and foreshadows a great year of SuperCard content to come. As you're reading this, New Year's cards have been released and are available across the game's top three tiers: Vortex, Spark and Downtown. 
On the draft board, anyone Perimeter-tier or below has a shot at Vortex New Year's cards on any card reveal. Vortex or higher has a shot at cards of their own tier. This ends on Jan 17, which is also the date New Year's theme availability ends.
That's not all we've got for you today.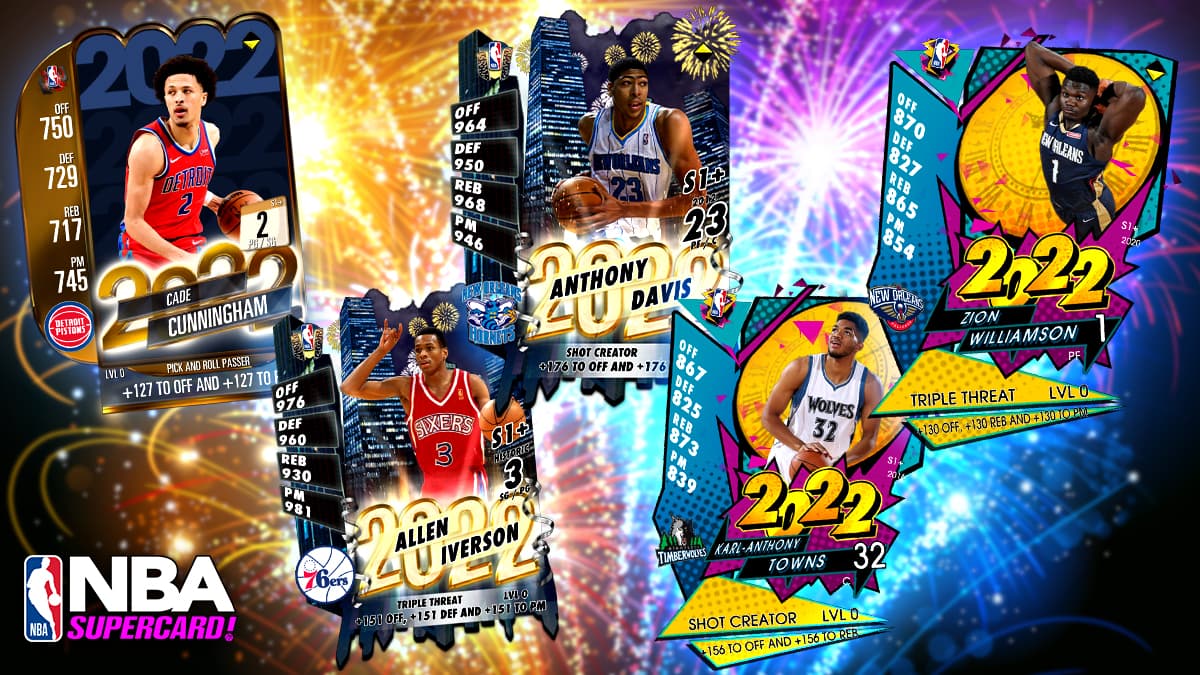 DUSTING
We've heard the feedback, so we did the thing and will release Dusting on Jan 26th. 
If you're unfamiliar, this is a feature that allows you to convert unwanted cards into Dust and gradually fill a meter that we have dubbed … the Dust Meter. When you fill the meter, you'll be taken to a new draft board that features tier picks two down from your Top 8 and other goodies.
Dusting empowers you to make the most out of your time in SuperCard and hit your goals. We hope you enjoy and thanks for calling this out as something you wanted.
SUPERSTORE ROLLOVER
Our SuperStore also rolled over on January 4th with the addition of our new Duo Cards, Chris Paul and Deandre Ayton. Not to be outshined, but the next day a special event card made its magical debut in Road Trip.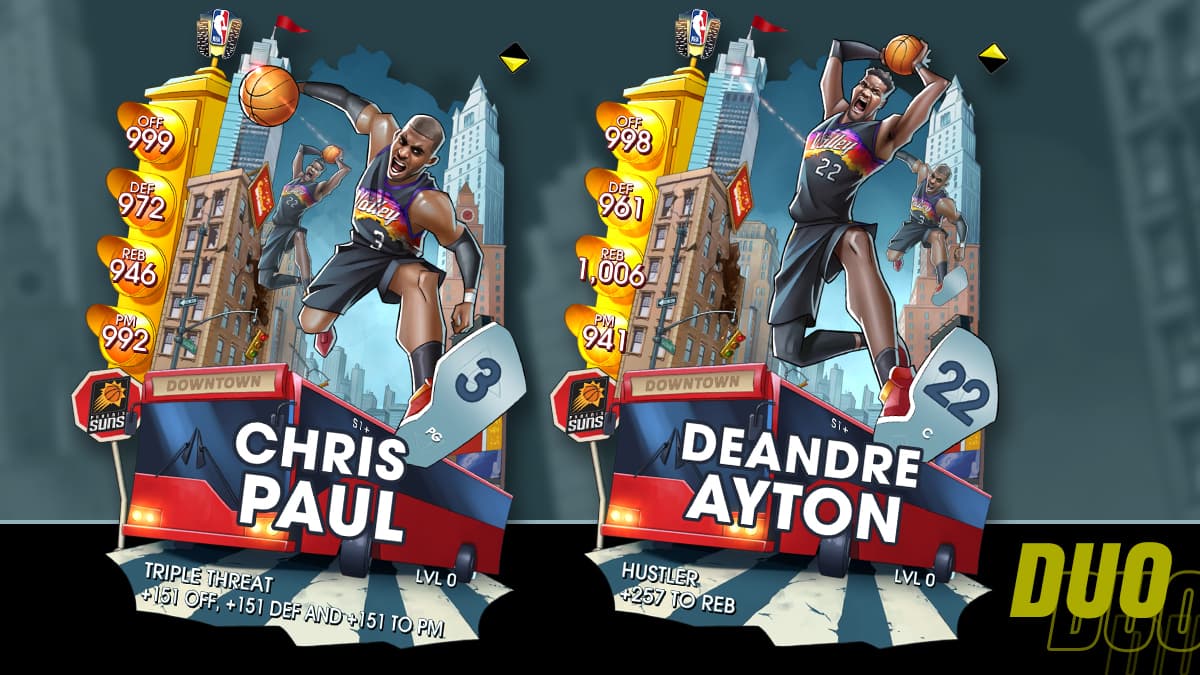 DOWNTOWN FUSIONS
On Jan 4th, we released New Years themed Cards. The following week, starting Jan 11th, Downtown Fusion cards become available via the front office and our updated Fusion Feeder packs. 
These fusions shouldn't require as many "pro"-ficent cards, but still should require some work and planning! 
LUNAR NEW YEAR THEME & QR CODE
But wait, there's more! On January 18th, we premiere our Lunar New Year-themed cards. This is a great set that packs a powerful punch with a dragon-esque aesthetic. The Lunar New Year-themed cards also premiere in Vortex, Spark, and Downtown tiers, and all players will have a shot at these cards starting January 18th. Use special Water ingredients to make Tiger ingredients, and then head to the Front Office for your shot at Lunar New Year themed cards and a special Moon collectible! Oh, and this will be a great week to follow us on social media. We have a couple of surprises and more to come...