UPDATE 2
Wham! Pow! Bam! … Dunk?
Our lineup of cards grows with the debut of new hero-themed cards starting, well, today. These cards aren't quite as terrifying as our previous ones … but cobwebs or no cobwebs, they get the job done on the court. These have been unleashed via the SLAM! collectibles event, which ends on Nov 30. While the event is active, collect ingredients off the draft board and then turn them in for chances at these cards and other rewards. If you're new around here: collectibles events are basically a fusion of fusion events with some quest design sprinkled on top. Tasty. And speaking of events, we've got a new one coming.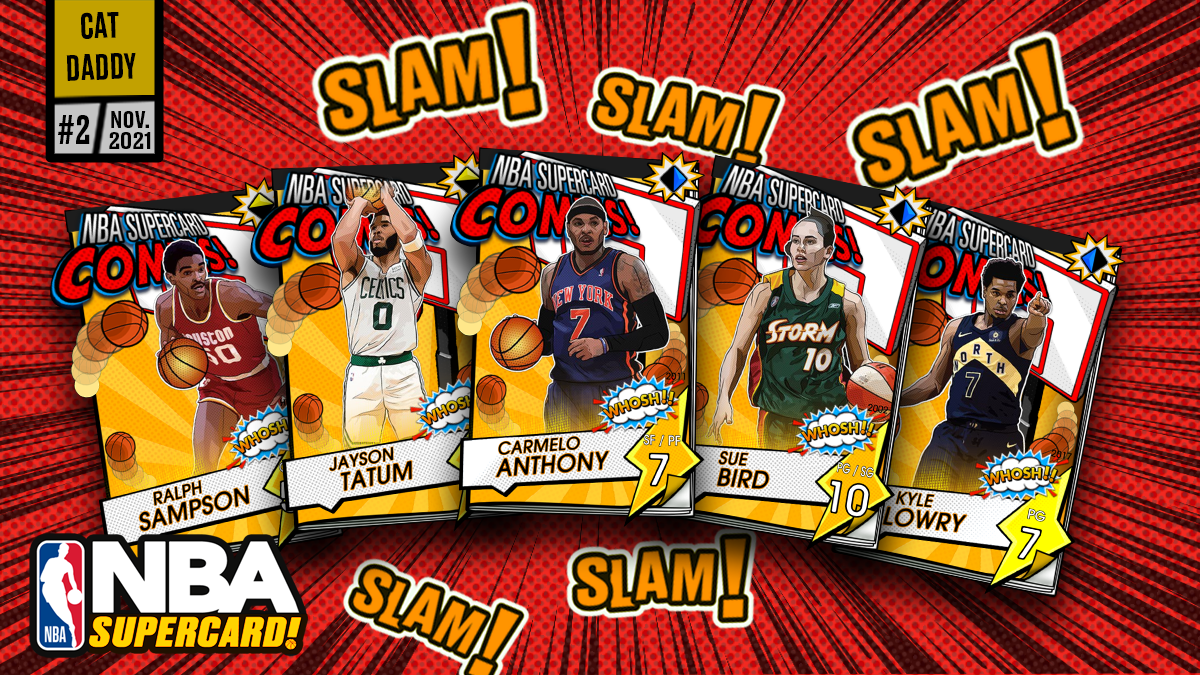 PLATINUM PLAYBOOK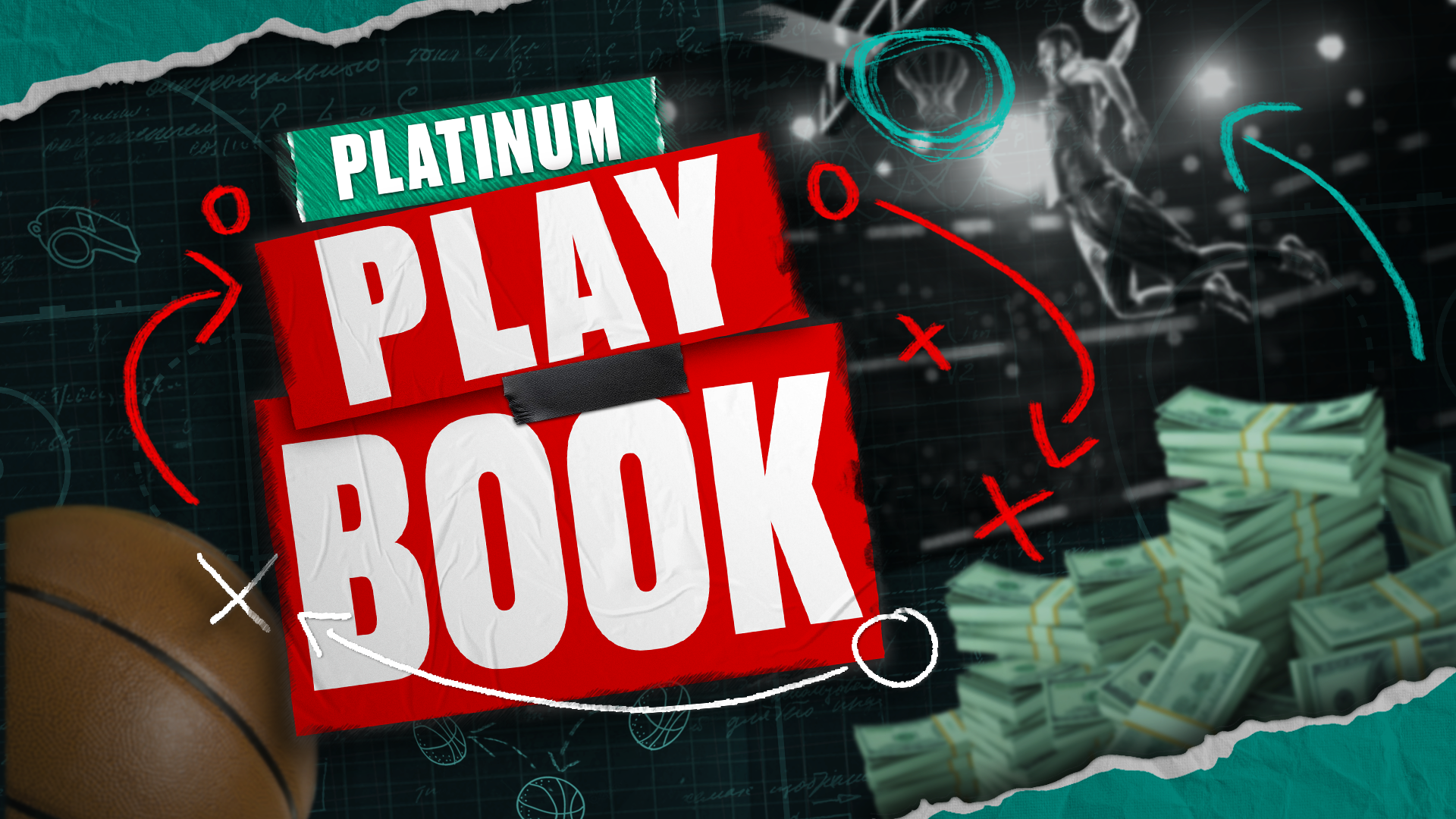 Have you ever wanted to shoot your shot at calling the shots for an NBA-level team? Great! Now you can with our newest event mode: Platinum Playbook. Playbook hails from MyNBA2K and puts you in the driver's seat: bound by a salary cap, you need to strategize who you want on the court and call plays to put your players in the best position to get the W. Matches are played across a series of quarters where you'll need to strategize and pick plays to defeat your opponent. Each match-up win equals one Renown, which is the points system that allows you to progress to different rewards.
[We'll share Playbook in-game screens here when art is finalized. It's much easier to visually demonstrate Play picking via these.]
This one's gonna test your ability to assemble competitive decks with the amount of salary cap you have during a game. The salary cap, by the way, increases as you progress through the rewards tree. This means you'll need to continue tweaking your deck as new options via the cap open up.
Playbook joins the rotation of other events starting on Dec 8.
SPARK FUSION CARDS
Spark fusion cards are scheduled to be released on Nov 23.
PATCH NOTES
Halloween was a time of frights and delights. We want to crank up the delights part of your experience with improvements to the game.
While all of these will be coming well after your Jack-O-Lanterns have finished melting into their final pumpkin-y slush form and making their way into pies, it's important to us that you know we're hearing your feedback and we're acting on it.
Here's a list of changes we implemented, and other changes we will be pushing toward in November:
Card Tier Training Warning - We are continuing to make improvements, though the original popup was updated in October to provide better clarity as to the highest tier being trained. This is a new warning just in case your highest tier card is about to be trained. Accidents while training are the worst!
New Card Tier Abilities - These were balanced around the end of October to make it much less likely for a lower tier to defeat a higher tier.
Skip to Results Button - Opening packs with a lot of cards is cool until it's too many cards and it takes too long. This is a button to speed that process up. Keep an eye out for this in November!
---
As we move forward in Season 1+, we'll be reaching out to you for more feedback (and in different ways than normal). Please, keep your thoughts rolling in.