The Neighborhood is back in NBA 2K22 and has an all-new look and feel on PlayStation 4, Xbox One, Nintendo Switch, and PC. This year, we want you to make waves with some seismic dunks, splash mid- to long-range shots, and explore new locales as The Neighborhood sets sail on a cruise ship. From the lobby to the top deck, the Cancha Del Mar will be your vessel for all things basketball, and features a bevy of other activities such as fine restaurant dining, quests, and more! Navigating the ship is easy, and to help you get the most out of your high-seas voyage, here are five things you should know:
1. CHECK-IN WITH HEATHER IN THE LOBBY
When you arrive in the spacious and luxurious lobby on the Cancha Del Mar, you'll be greeted by Heather, an NPC dedicated to helping you during your stay. You can visit Heather at any time to ask about the layout of the ship or take on a new quest.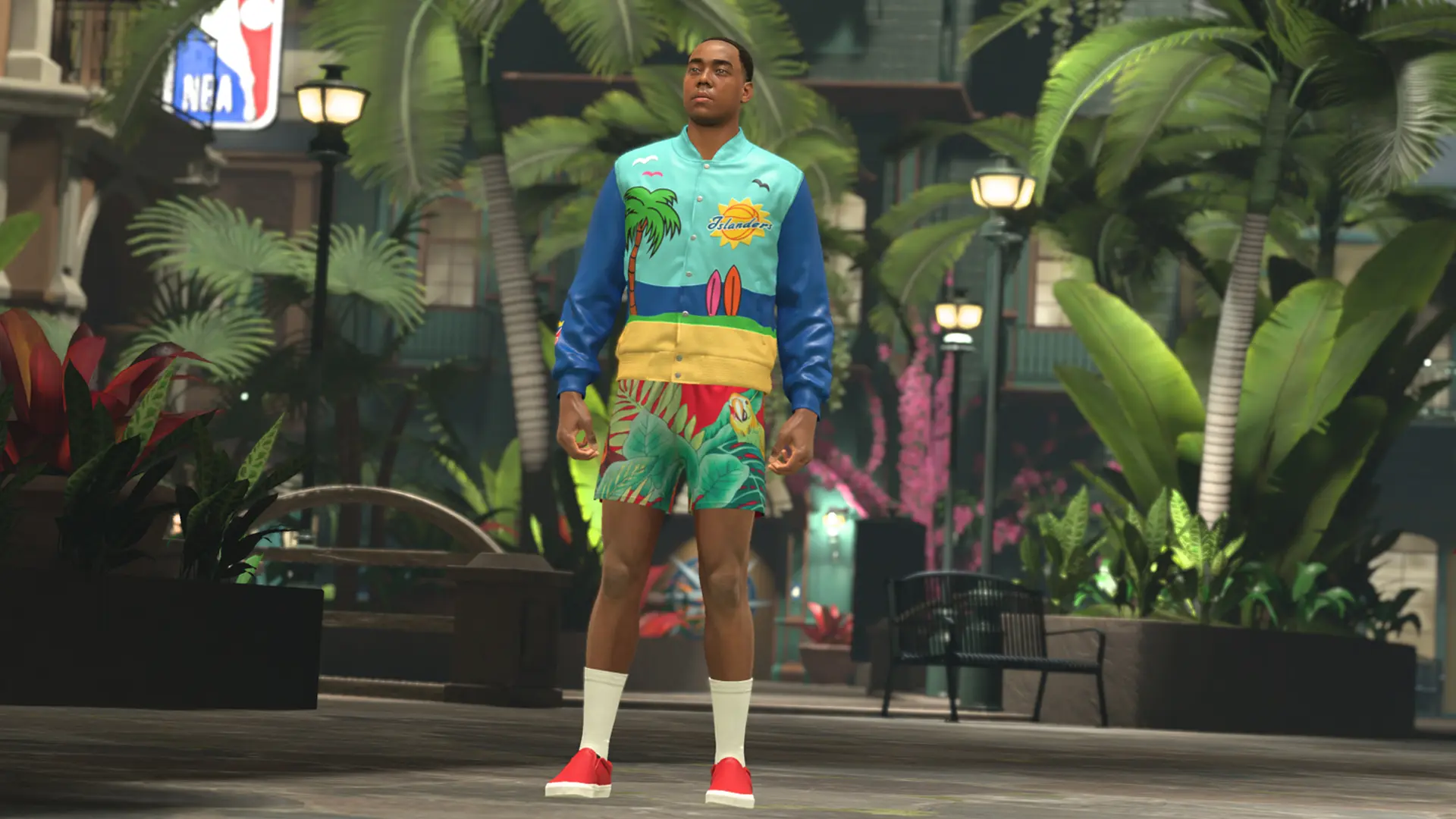 2. CREATING A MyCOURT THAT REPRESENTS YOU
Having a home away from home will help you acclimate to life on the Cancha Del Mar, meaning we want you to settle in by creating a MyCOURT that best showcases your style. MyCOURT will serve as your homebase all year long, and you can customize it with colorful murals, various scoreboards, and myriad court options. When you're not working up a sweat, MyCOURT should be a place you feel comfortable kicking your feet up.
3. KNOW WHERE TO CLAIM YOUR REWARDS!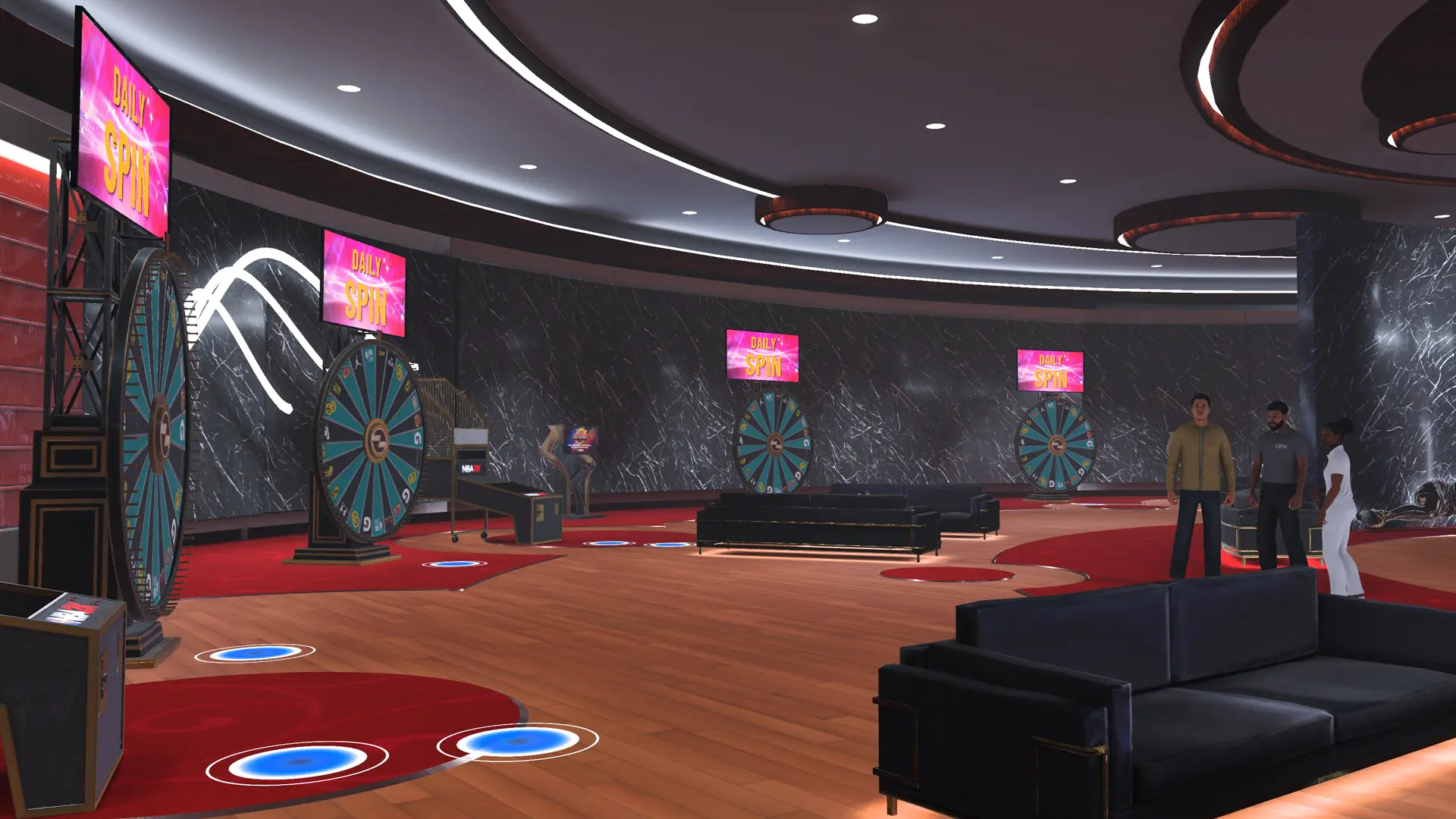 All Season long, you'll have the chance to earn rewards, but you can get more simply by knowing where to look. Once per day, you can head over to the Daily Pick Em and the Daily Spin on Deck 14 to claim a reward; in addition, twice per Season you can receive a reward at the restaurants on board. As if a nice meal wasn't enough, you'll be served either a gift or a boost of some kind. You'll get up from the table nourished and ready to take your game to another level.
4. WHERE TO FIND VARIOUS GAME MODES
There are a plethora of courts on the Cancha Del Mar, but where specifically does each game mode live? On Deck 8, the same deck as your MyCOURT, you'll find Pro-Am games, reserved for the fiercest competition. Deck 15 features 2v2s and 3v3s, along with the Gatorade Training Facility. Lastly, Deck 16 houses a multitude of 3v3 courts and a new 5v5 court with a lazy river flowing around it. No matter where you turn, there's a court just around the corner.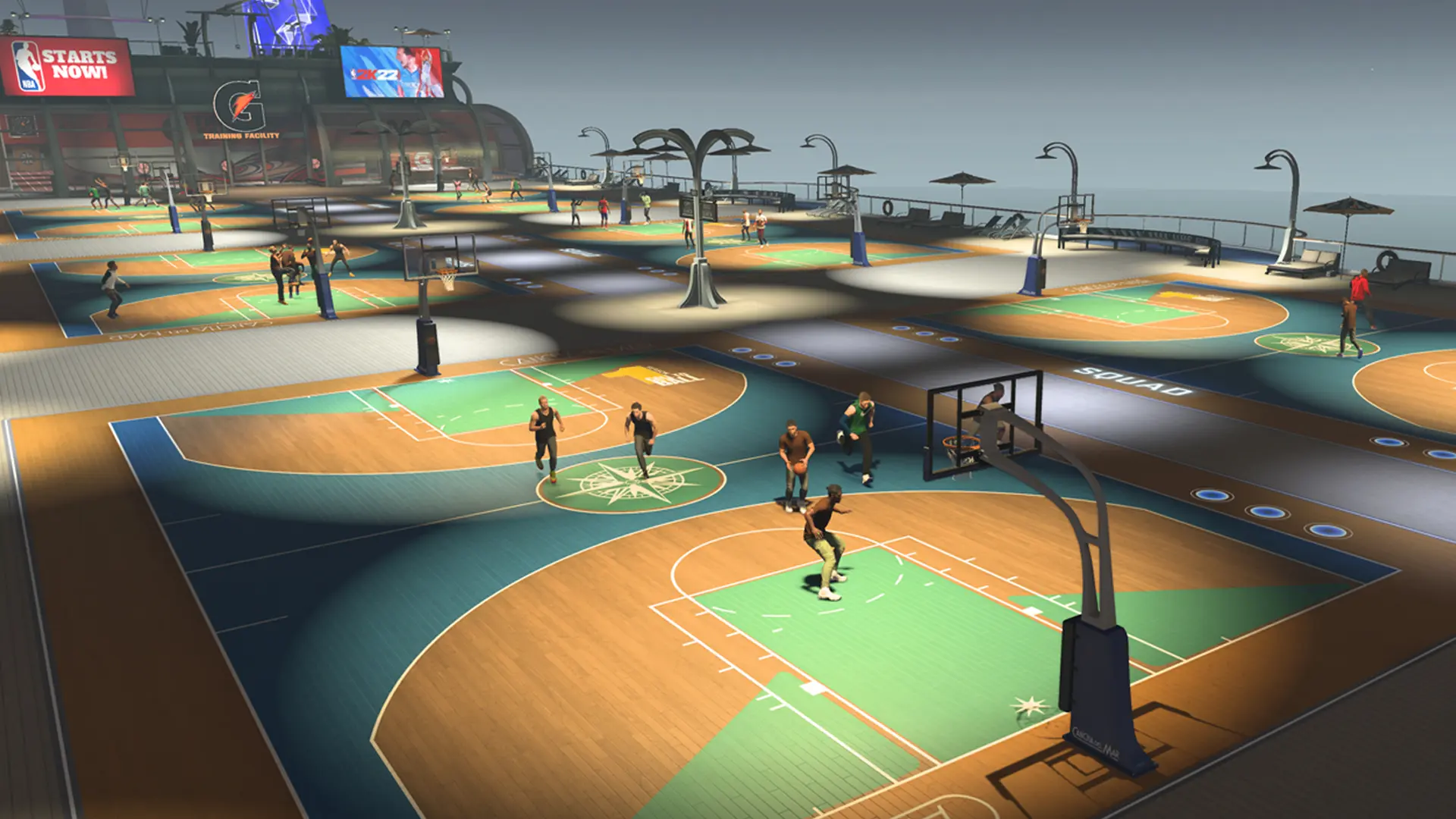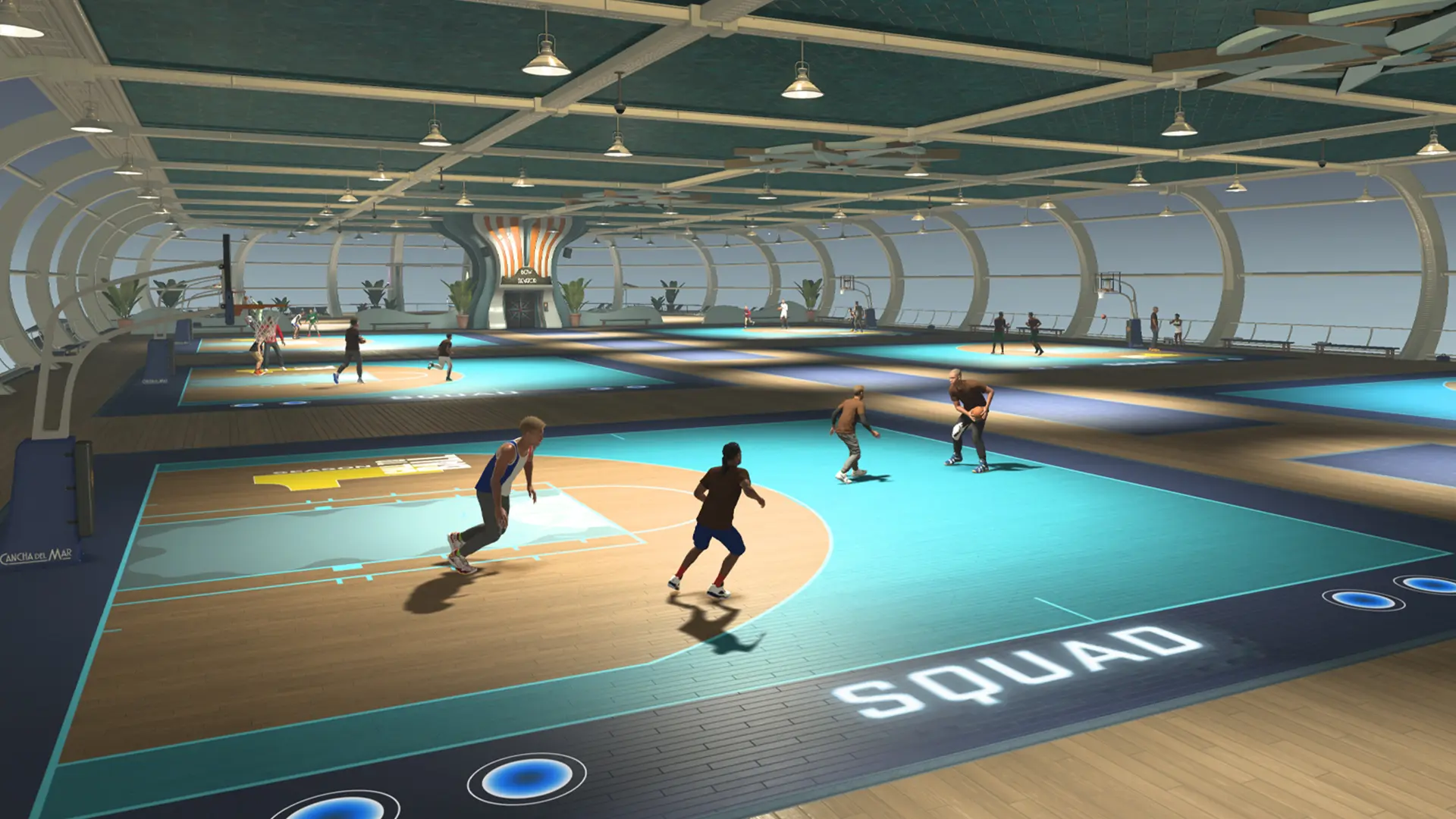 5. SEASON EXCURSIONS
One of the most exciting aspects of The Neighborhood this year is the ability to visit new locales around the world. Every so often, the Cancha Del Mar will dock at a new destination, allowing you to set foot on some scenic courts for an Excursion. Seasons will serve as the gateway for these Excursions and can be accessed on the lobby floor of the ship. Each Excursion will bring new rewards and unique experiences that you'll want to take advantage of.
We hope you enjoyed that quick tour of The Neighborhood's full makeover. These helpful tips should assist you during your stay on the Cancha Del Mar, so lace up your kicks and snag your copy of NBA 2K22 on PC on current gen consoles now!