2K BEATS IS JAM-PACKED
NBA 2K23 wouldn't be complete without a fire tracklist for you to slam, dish, and swish to all year long. We've compiled some of our favorite artists, consisting of up-and-coming names to global superstars. From Drake, aka the 6 god, to Lil Tecca, Doja Cat, Jackson Wang, Cordae, Polo G, and more, this year's playlist is oozing with talent.
Check out the full list of artists below: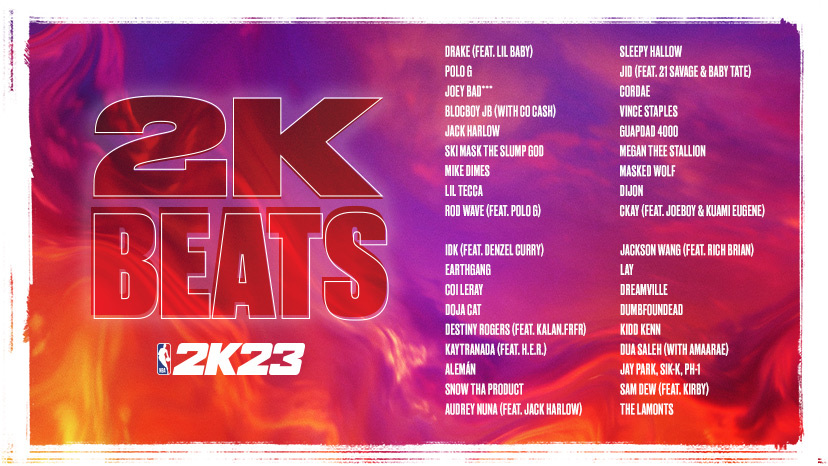 We've compiled the list of artists and songs into one central hub for you to listen to the soundtrack. Scroll through our official Spotify playlist and start listening to hit records now. Also, be sure to subscribe for updates as more tracks and artists get added throughout the year!
NBA 2K23 PRODUCER SERIES
Bring your talent to the masses with the NBA 2K Producer Series where some of the industry's best producers have made their beats available for you to record on.