NBA 2K X BLEACHER REPORT
Recently dubbed raps best hooper by the NBA scoring king, Lil Durk has a clear passion for the game. His ability doesnt end with his IRL skills, as Durk's been an avid player of NBA 2K since 2K13. Whether he's at home, in the studio, or on tour, he has his console and his MyTEAM ready to go. We teamed up with Bleacher Report to capture the Chicago native as he walked us through his MyTEAM process, who his ideal starting 5 is, and his take on the GOAT. Check it all out in the video below!
MyTEAM
MyTEAM is the best place to assemble a roster of your favorite NBA players from any era, build your lineup, and dominate the competition! Whether you are a casual NBA fan, a card collector, or competitive gamer, MyTEAM is filled with amazing gameplay and experiences that will keep you coming back for more.
*Complete the Lil Durk Spotlight Challenge below to earn his playable MyTEAM card, available for a limited time! *Available in 2K23 from 3/9/2023 at 8:00a PST to 4/6/2023 at 11:59p PST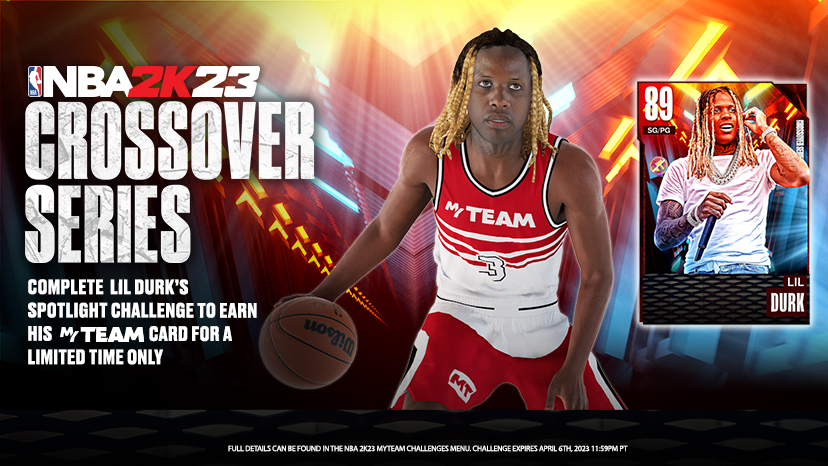 SEASONS
With new Seasons every 6 weeks, a dynamic soundtrack, and a heavy rotation of new cards and rewards rolling in, there are plenty of reasons for Terrence (and you) to keep coming back for more. Fire up your console, get into NBA 2K23, and make sure you look for him in MyTEAM!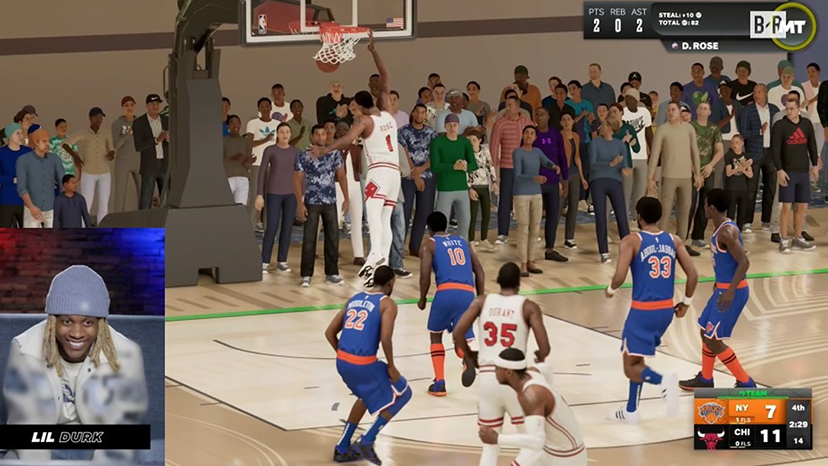 ICYMI
We also caught up with Terrence Ross, Zion Williamson, Donovan Mitchell, and Dave East to find out how they hoop in MyTEAM and MyCAREER modes. Check it out in the videos below!