BRING YOUR DREAM TEAM TO LIFE IN MyTEAM
Welcome to the NBA 2K23 MyTEAM strategy page, where you can learn how to build your very own dream team!
For anyone that's new to MyTEAM this mode is the best place to assemble a roster of your favorite NBA players from any era, build your lineup, and dominate the competition! Whether you are a casual NBA fan, a card collector, or competitive gamer, MyTEAM is filled with amazing gameplay and experiences that will keep you coming back for more.
One of the first steps in having the best MyTEAM is by following the MyTEAM Twitter account @NBA2K_MyTEAM. Here you will find all the information on what's upcoming in MyTEAM, including new content, information on events, pack reveals and locker codes to redeem free rewards!
GETTING STARTED
Your MyTEAM journey will begin by playing a Triple Threat single player game. This a 3v3 full court game to 21. Your team will consist of Ja Morant, Jimmy Butler, and Joel Embiid - your three Starter card choices.
Once your Triple Threat game has been completed, you will have the decision to choose one of the three Emerald Starter cards to start off your collection. The cool thing about the Starter cards, is that they are Evolution players! For those that are new to MyTEAM, an Evolution player allows you to complete specific feats to improve your player card's overall rating. For example, all three Starters have a first Evolution requirement of scoring 6 points, once you complete it, you start your journey of improving your Starter card's overall rating from Emerald, to Sapphire, and finally to Ruby. Once you increase your Starter card to Ruby, you will complete a Lifetime Agenda which will give you another Starter card selection in your Unopened Packs menu.
After you have selected your Starter Card, you will receive your entire Starter kit of players to complete your line-up and you will also get to name your team before being dropped into a Clutch Time game against AI players.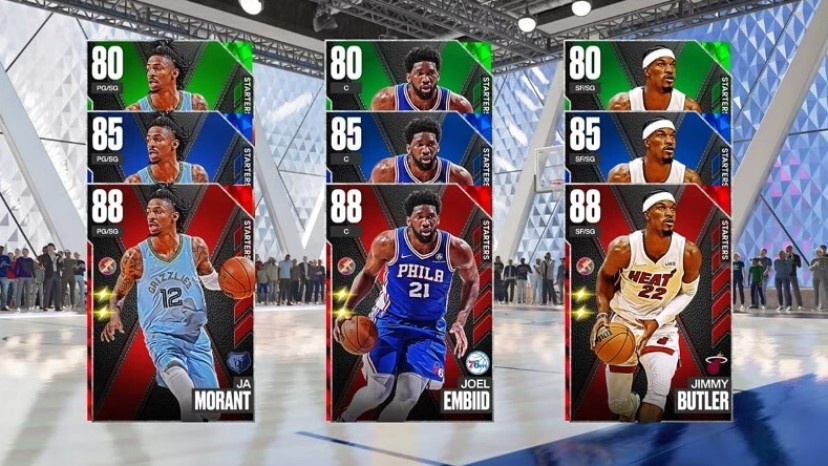 LINE UP LESSONS
If you want to have the best MyTEAM, then you have to know how to set your lineup in a way that best suits your game. A card may be assigned either 1 or 2 positions, and this restricts these cards from playing any other position than the ones designated. Cards are also assigned Gem Tiers, and this is important because it determines the range of overall rating a card will be.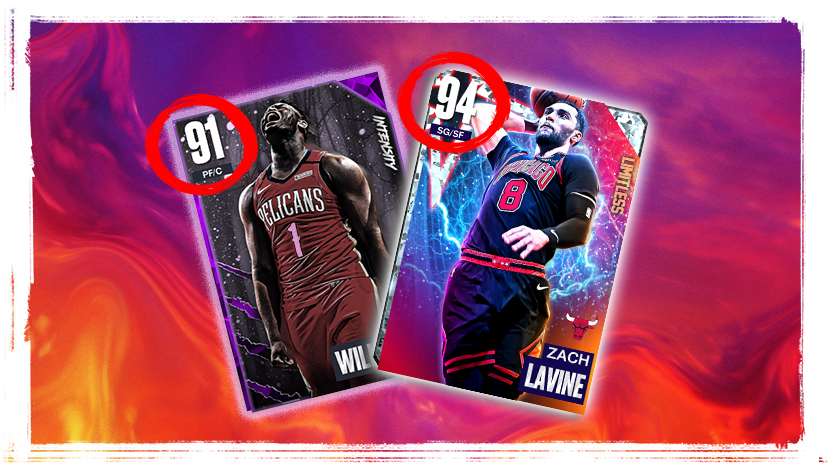 EXPAND YOUR COLLECTION
If you want to expand your collection and acquire new cards, with higher Gem Tier ratings, you can do this in a number of different ways. You can grow your card collection by unlocking rewards via Gameplay, utilizing the token market or auction house, or by obtaining packs via the pack market.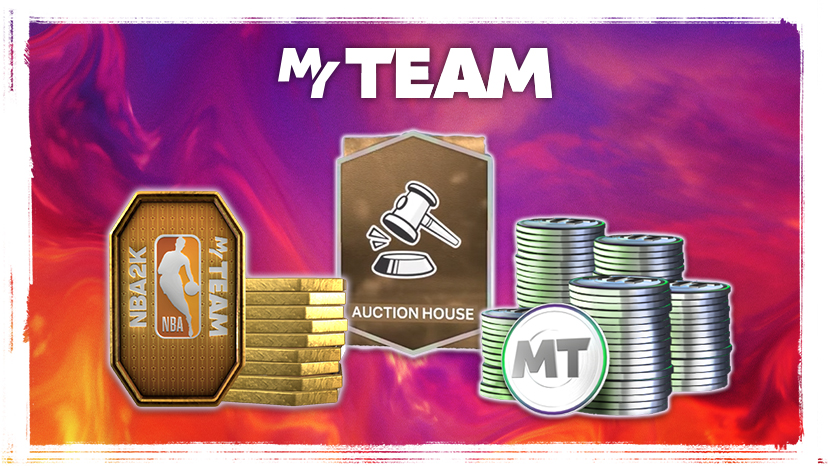 COMMUNITY PICKS
Check out these community selected cards in NBA 2K23 MyTEAM to help you build your own lineup. These cards are updated every Season.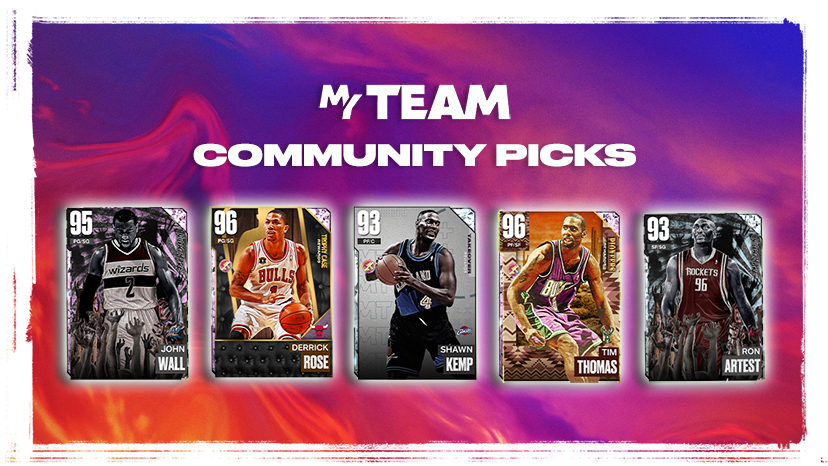 SEASONS, REWARDS, AGENDAS AND MORE
Each Season, you will level up as you progress in MyTEAM on your way to Level 40! Playing varius game modes, completing agendas and winning games will help you earn the XP needed to progress to the next tier. Every time you level up, you'll earn a new reward, and if you're able to reach Level 40, you'll earn the Season's grand prize player card!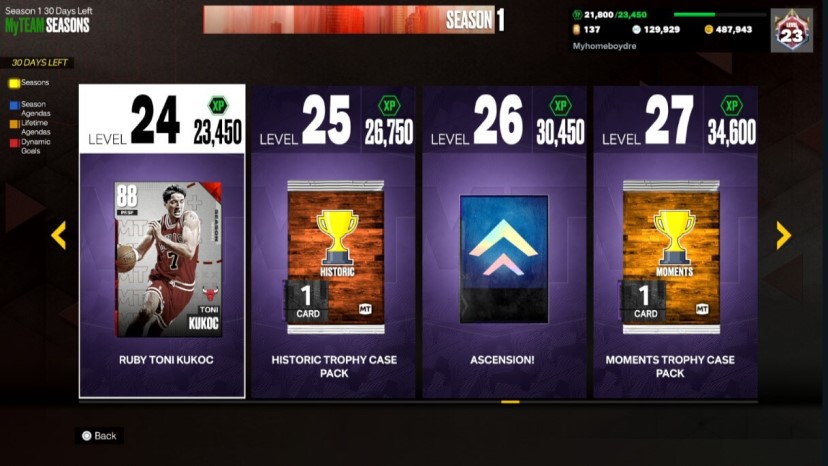 GIVE YOUR COLLECTION A BOOST
You can give your MyTEAM a boost by collecting two sets of important consumables, which can be used to help improve a card's attributes in a particular area of their game. Use Shoe Colorway Cards and Boosts Cards to boost your players attributes. Additionally, apply and upgrade Badges to improve certain aspects of your players game.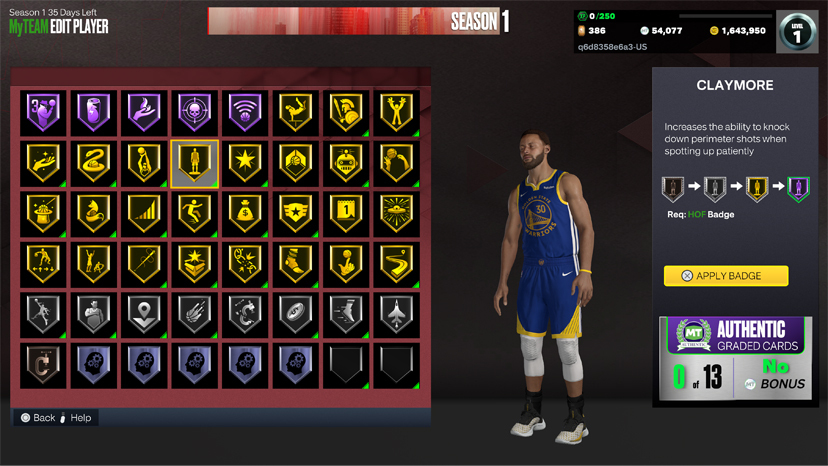 PLAY MyTEAM HOWEVER AND WHENEVER YOU WANT
Now that you have the basics down on how to build your MyTEAM hop into one of the many game modes and start playing games to unlock rewards.
Try out Triple Threat with both single player and multiplayer options, for a 3v3 full court game to 21 or give Limited a go to test your skill with unique line up rules. Draft is a multiplayer 5v5 mode that lets you test out the newest cards while Clutch Time is a single quarter, five-minute game including a 4-point line, which is playable as both single player and multiplayer options. There is also Domination and Challenges for the single player experience or the flagship competitive multiplayer mode, Unlimited, with an annual tournament where you have the chance to win $250,000.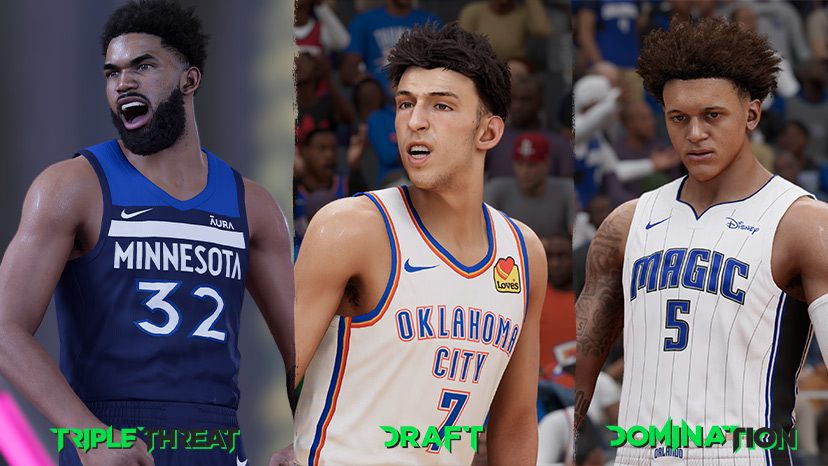 THE CROSSOVER SERIES
Where Hip Hop and Hoops Collide! The Crossover Series is back for NBA 2K23. This is where you have the chance to earn special celebrity cards in MyTEAM and compete using them across the mode. Volume 1 includes DREAMER Edition Cover Athlete J. Cole and NBA Celebrity All-Star game standout Jack Harlow.
NBA 2K x BLEACHER REPORT
Lil Yachty has been hooping in NBA 2K since 2K11, but MyTEAM won his heart in 2K20. Watch as he jumps into 2K23 to create his MyTEAM, talks about his favorite players, and getting his own MyTEAM card.