SEASON 3
Are you cold-blooded on the court like Trae Young? The Atlanta Hawks' All-Star guard has been unstoppable to start the 2022-2023 NBA regular season. Season 3 of NBA 2K23 is forecasting a flurry of three-pointers, crisp passes, and bone-chilling game-winners, with Young leading the way. The City and The G.O.A.T. Boat will become your winter wonderland, where you can participate in holiday events and unwrap exciting new rewards. Ice out the competition and freeze opponents in their tracks with ankle-breaking handles! For more details, check out the Courtside Report!
NEW IN MyTEAM
Check out the new Packs and Collections available today! Getting started in MyTEAM? Learn more.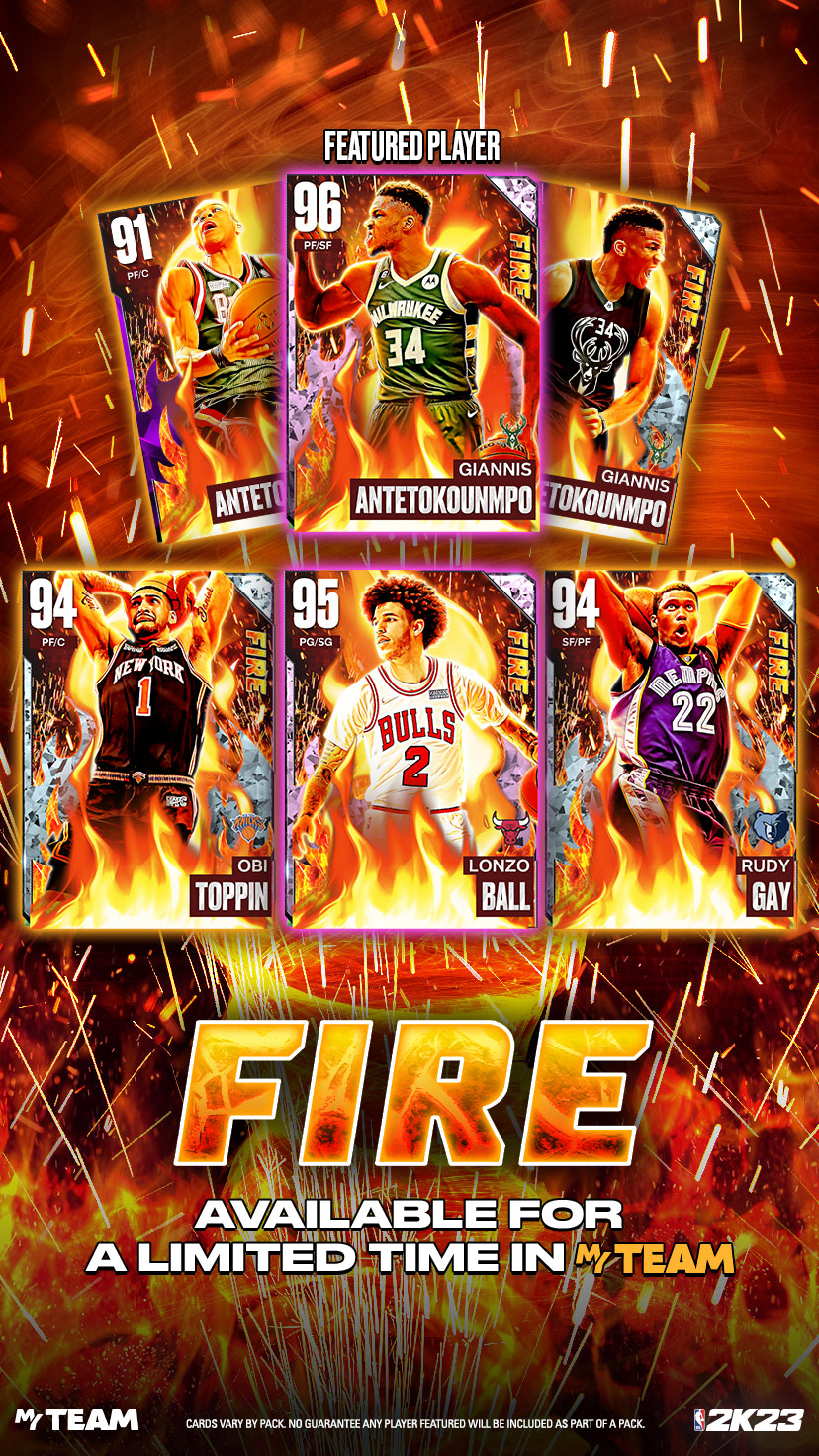 MyTEAM IS ON FIRE!
Dec 2 – 9
The first pack drop of Season 3 is Fire! 2x MVP, Giannis Antetokounmpo is surging towards another championship this season and is ready to flame the opposition. Flex his Pink Diamond, Diamond or Amethyst MyTEAM card as you attack the rim with ease. If you're looking for a floor general, Lonzo Ball's first-class court vision will serve useful in Season 3. Play with Lonzo, Rudy Gay, Gerald Green, Obi Toppin and more. Knock off the chill in Season 3 with MyTEAM Fire packs.