SEASON 4
Season 4 is taking flight, like a rocket bursting into the atmosphere, streaking toward the stars. Headlined by LaVine and his meteoric talent, Season 4 of NBA 2K23 features a star-studded ensemble of rewards and content available on New Gen and Current Gen consoles. With the holidays in the rearview mirror, it's time to shift our focus ahead to the All-Star game, which takes place February 19, 2023. Prepare for the superstar showdown by chasing All-Star caliber rewards in The City and on The G.O.A.T. Boat! For more details, check out the Courtside Report!
NEW IN MyTEAM
Check out the new Packs and Collections available today! Getting started in MyTEAM? Learn more.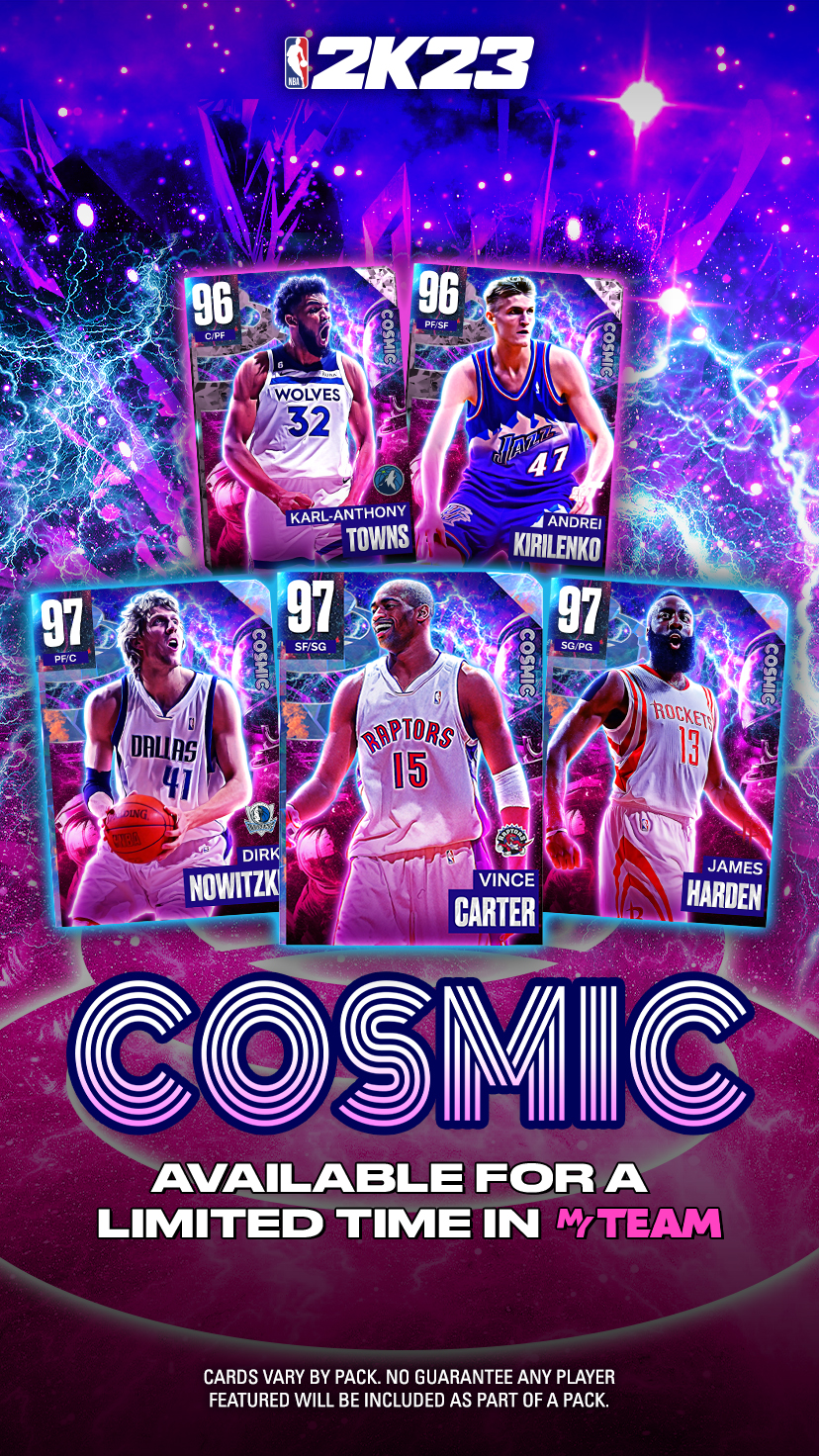 COSMIC PACKS IN MyTEAM
Jan 27 – Feb 3
The power of the Cosmos have touched down in Season 4. Galaxy Opal Dirk Nowitzki, Galaxy Opal James Harden and Galaxy Opal Vince Carter are in orbit. This means more insane dunks, potent stepbacks and one-legged fadeaways that will leave opponents helpless. Plus, Pink Diamond Karl-Anthony Towns, Diamond Jason Terry, Amethyst Austin Reeves and others are bringing Cosmic power to MyTEAM.