SEASON 7
The NBA is filled with young talent, and the Oklahoma City Thunder have a stockpile of it. In the 2021-2022 NBA Draft, the team selected Josh Giddey with the sixth-overall pick, and it didn't take long for the doubters to see why. The 6-foot-9 point-forward is a magician with the ball in his hands, commanding the court with veteran maturity and poise. Giddey led the Thunder to a record of 40-42, and nearly earned his team a spot in the NBA Playoffs. All eyes will be on this franchise's future with Giddey being a part of their dynamic backcourt. In Season 7 of NBA 2K23, silence the noise and realize your potential in The City and on board The G.O.A.T. Boat, much like Giddey. Chase greatness and all-new rewards as you set the standard of what's possible on the court. For more details, check out the Courtside Report!
NEW IN MyTEAM
Check out the new Packs and Collections available today! Getting started in MyTEAM? Learn more.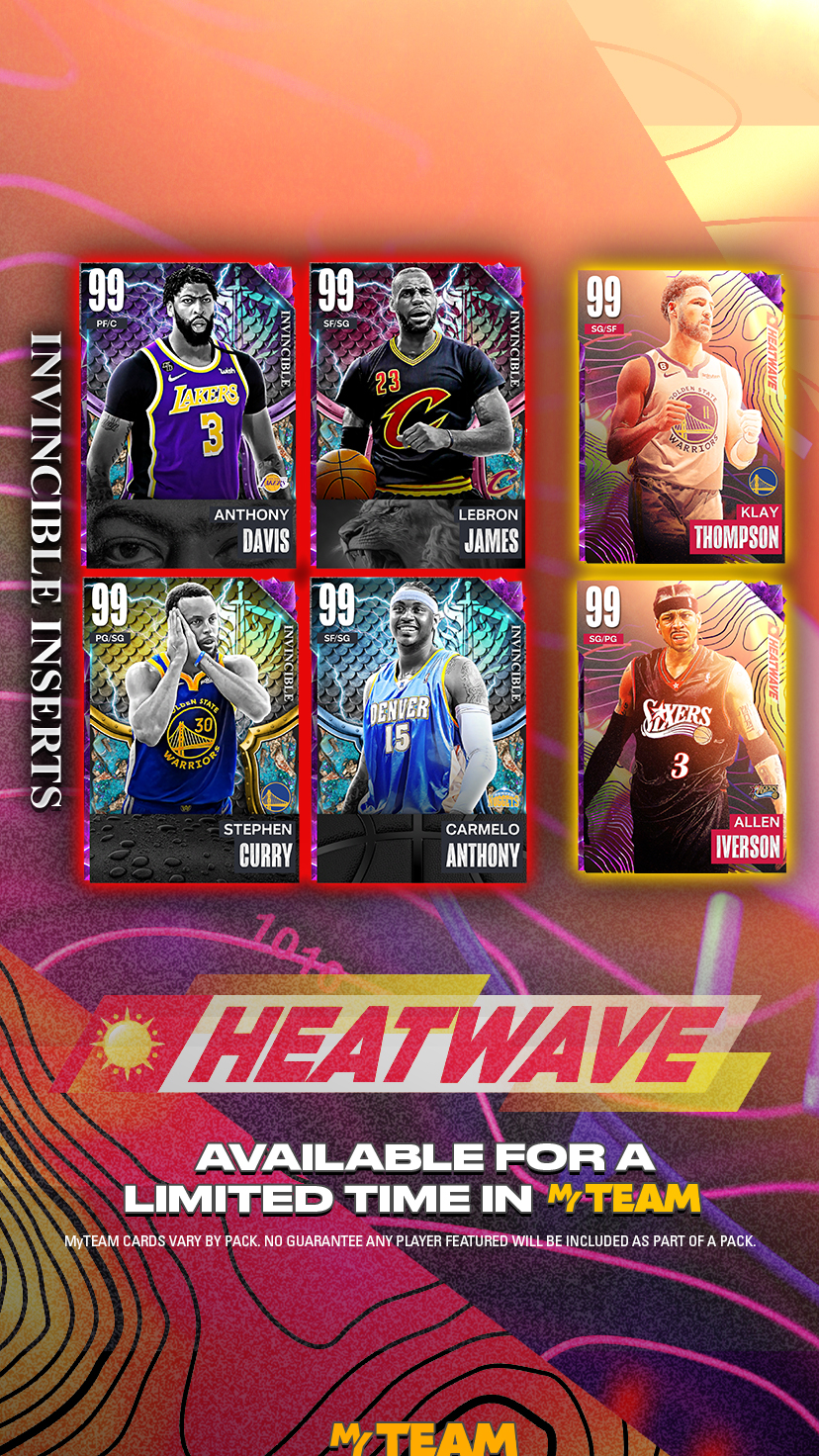 HEATWAVE PLAYERS NOW AVAILABLE IN MyTEAM
Jun 2 – 9
A Heatwave is headed towards Season 7 with four Invincible superstars – LeBron James, Stephen Curry, Anthony Davis and Carmelo Anthony. Celebrate 19 years of ME70's illustrious career with his own Invincible MyTEAM card. But there's plenty more to collect in this Heatwave. Boost your MyTEAM with Dark Matter Allen Iverson, Chris Paul, Klay Thompson or Mikal Bridges. Get in the way of this Heatwave!