For players within North America, these versions are available for pre-order now, so reserve your copy today! Players outside of the U.S. and Canada won't have access to the WNBA 25th Anniversary Special Edition, but can pre-order the Standard Edition and NBA 75th Anniversary Edition.
At one point or another, many of us hung a picture of our favorite athlete on the wall of our bedroom — maybe it's still there. Those posters inspired us to pursue our dreams and gave us someone to look up to. For two-time MVP and six-time All-Star Candace Parker and Dallas Mavericks star Luka Dončić, they hope their NBA 2K22 covers can provide a similar feeling to the next generation of young hoopers.
"The cover of NBA 2K is such a pivotal platform to inspire young ballers, and I wanted future WNBA stars to know that they can be cover athletes too," said Parker.
"Representation matters, so this is a special moment of progress for the sport and the series. To be part of this historic cover is a testament to the growth and rising popularity of the women's game, and I'm proud to be the first female cover athlete to be the face of NBA 2K."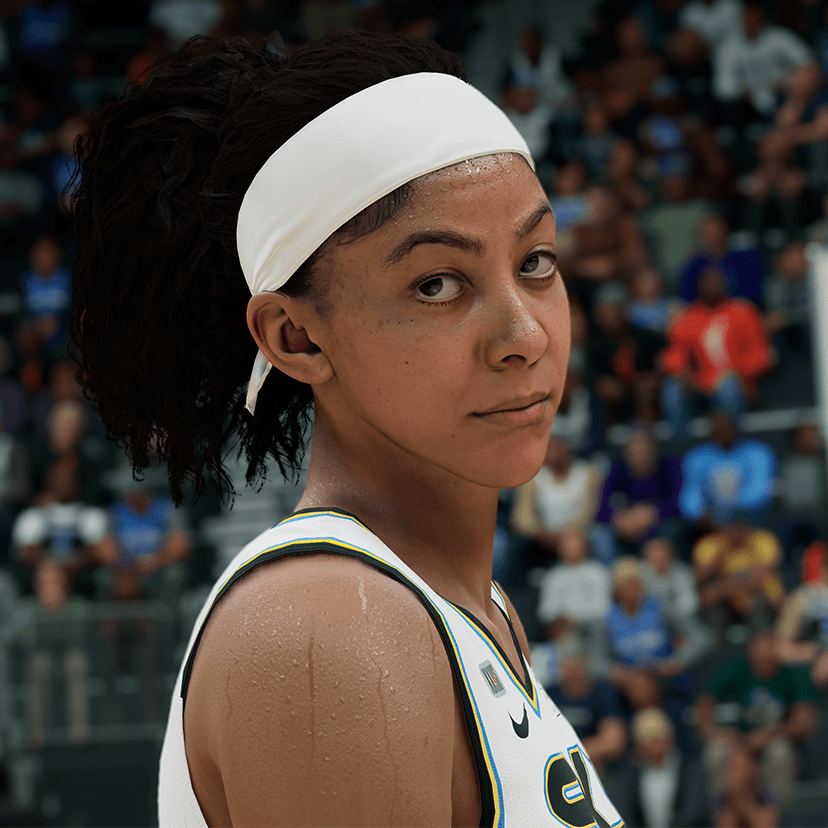 Parker's accomplished a lot over the course of her 14 years in the WNBA and she's thrilled to add "first female cover athlete" to her resume. This is a significant moment for 2K, Parker, and the WNBA, as the sport continues to push boundaries.
Physical copies of the WNBA 25th Anniversary Special Edition version of NBA 2K22 can be found in the U.S. and Canada at GameStop and EB Games, and will be available on PlayStation 5 and Xbox Series X|S.
If you're based internationally, you'll still be able to play with WNBA teams and players in-game on the Standard and NBA 75th Anniversary Edition. With your purchase, you'll receive exclusive in-game WNBA jersey bundle — featuring Candace Parker, New York Liberty guard Sabrina Ionescu, Connecticut Sun forward Jonquel Jones, Seattle Storm forward Breanna Stewart, Las Vegas Aces forward A'ja Wilson, Phoenix Mercury guard Diana Taurasi and Los Angeles Sparks forward Nneka Ogwumike – in addition to "The W" MyPLAYER experience.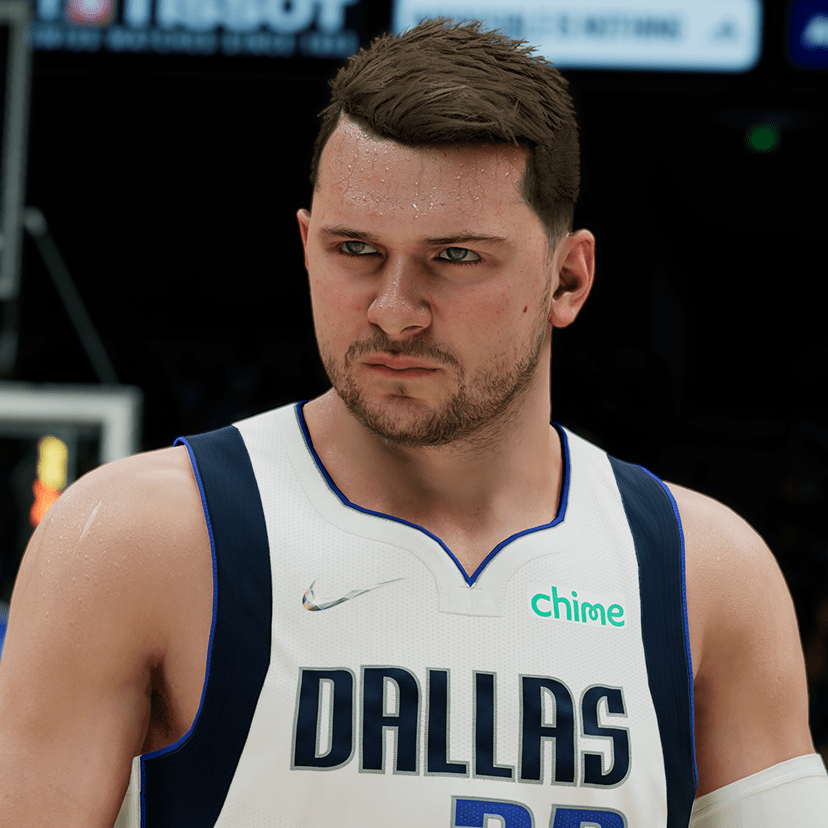 Dončić's presence on the cover of NBA 2K22 also represents an exciting step forward, as he tries to inspire more international basketball players to pursue their goals.
"Making the global cover of NBA 2K22 is special for me," said Dončić. "I'm proud to represent my country in a special cover that honors the colors of the Slovenian flag. Basketball has given me so much, and I'm excited to give back and work together with 2K Foundations this year to help the lives of young kids around the globe."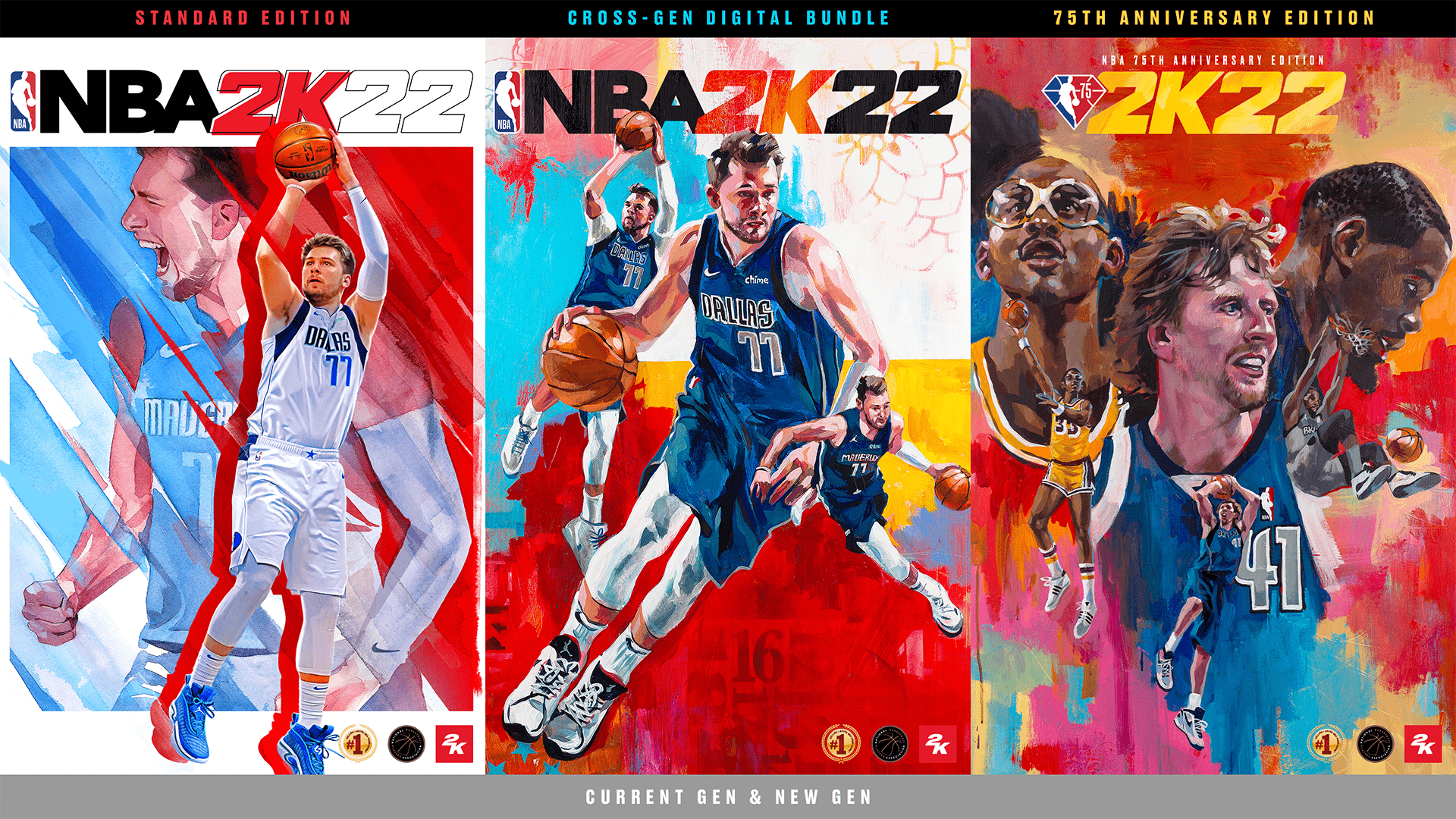 The cover art for all editions of NBA 2K22 was illustrated by world-renowned artist, Charly Palmer. Based in Atlanta, Palmer is best known for shedding light on societal issues and advocating for change. His work is exhibited across the nation and has been featured on the cover of TIME Magazine.
"The NBA 2K cover has always been a vehicle for storytelling and a way to showcase the unique and diverse backgrounds of the athletes," said Alfie Brody, Vice President of Global Marketing Strategy at NBA 2K.
"The culture around the game of basketball is vibrant and transcends geographical boundaries. This year, we want to showcase that global diversity via Charly's amazing, one-of-a-kind art."
2K is excited to join forces with such inspiring and influential individuals, who continue to broaden the scope of basketball and continue impacting its players. NBA 2K22 is set to release on September 10, but stay tuned for more news and updates in the coming weeks!