It's the moment you've been waiting for… NBA 2K24 and Season 1 have arrived, and with it a trove of new features, modes, and rewards for you to experience! Whether you're exploring the Neighborhood on a Current Gen console or out in The City on New Gen, you won't want to miss what is coming in Season 1. Around every corner, you'll find pristine courts inviting you to throw down thunderous dunks, unleash ankle-breaking crossovers, and prove you're a force to be reckoned with. After each game, you'll earn XP that will help you level up and climb the Season rewards ladder, allowing you to unlock MyCAREER and MyTEAM content with cross progression. From new events to exciting rewards and powerful MyTEAM cards, Season 1 is just the beginning of what's set to be an action-packed year.
MyCAREER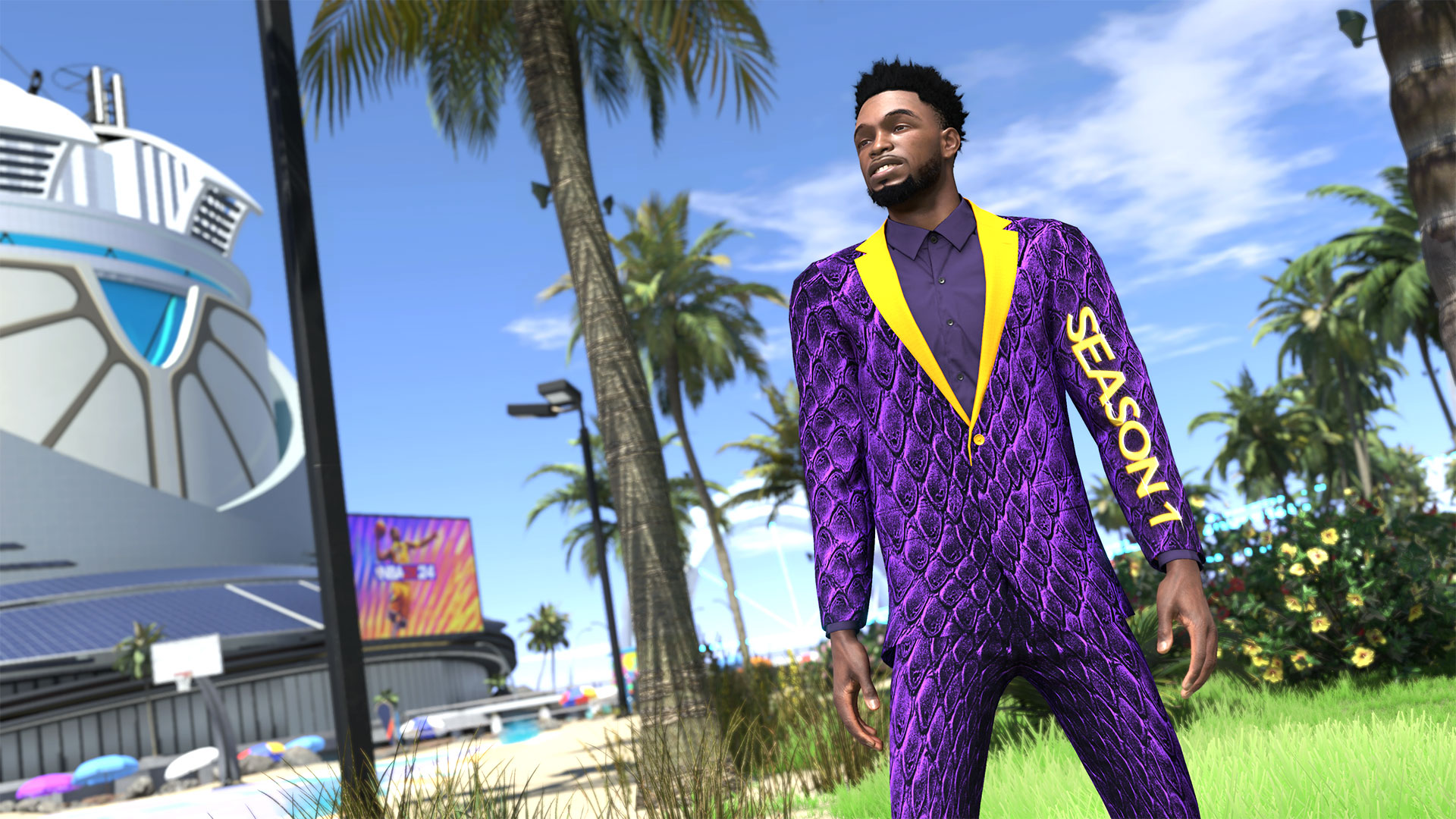 NBA 2K24 focuses on your NBA dreams and your pursuit of becoming one of the greatest players of all time. You'll begin your MyCAREER journey as one of the most anticipated prospects in the last 20 years, and it's up to you to meet and exceed expectations. Strive for Rookie of the Year, become an MVP, and raise banners to establish yourself among the GOATs of the game. Depending on your console of choice, the all-new City and Neighborhood environments will serve as the backdrop for your story. As you complete games, you'll earn XP and climb the Season rewards ladder, which features more rewards than ever before.
This year, the Seasonal progression track combines MyTEAM and MyCAREER into one linear rewards system. As you accrue XP, you'll level up and, every time you do so, you'll earn a free reward from both modes! In addition, you can earn 120 rewards with the Season Pass*. There are two Premium Season Pass options available: Pro Pass and Hall of Fame Pass. Each Season, you'll be eligible to earn 40 additional premium rewards with your purchase of either, but the Hall of Fame Pass grants you 10 Level Skips and an additional 15% XP Boost! With 10 Level Skips at your disposal, you can rocket up the rewards ladder.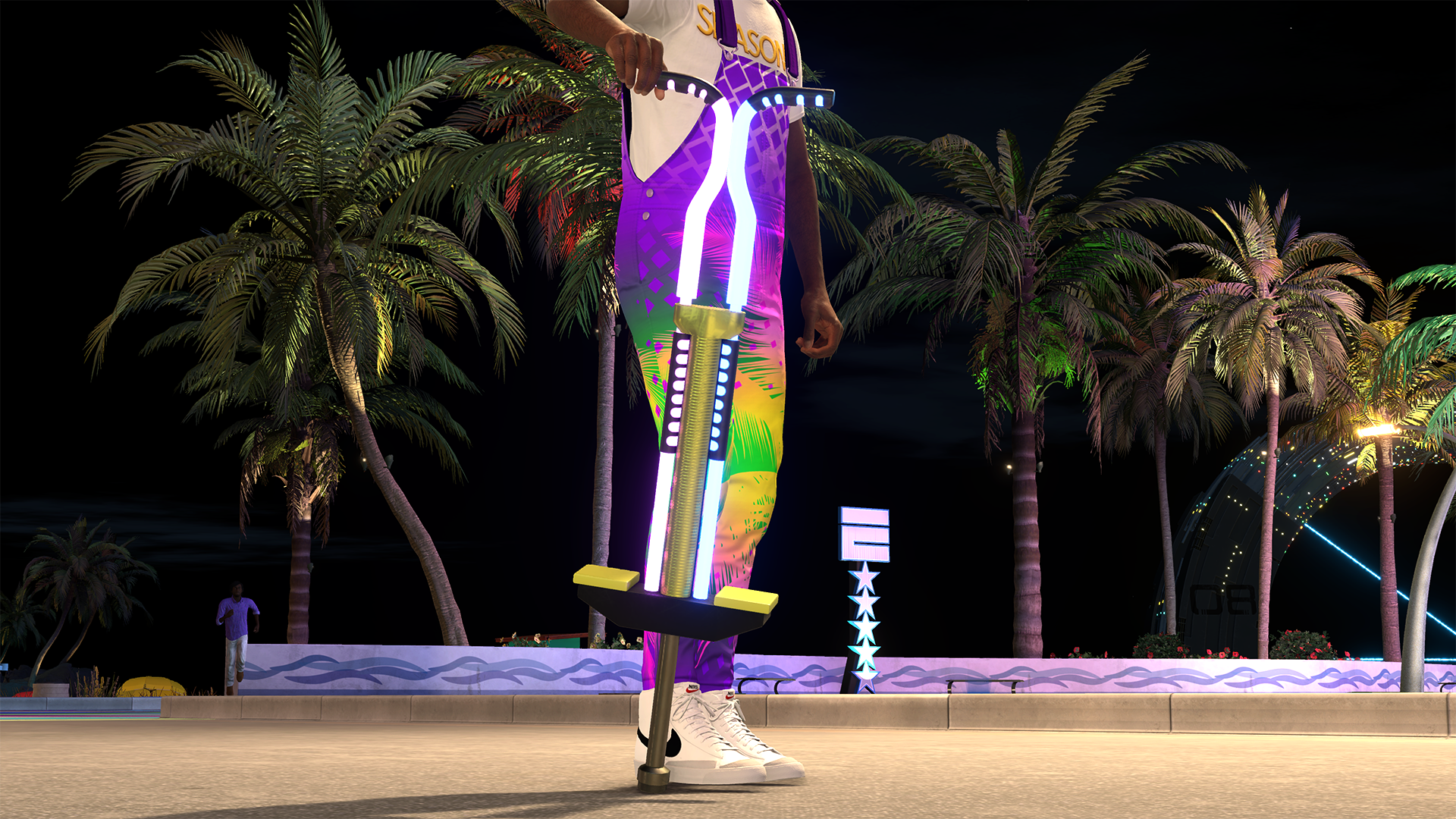 In Season 1, there's a bevy of rewards for you to earn on both New Gen and Current Gen consoles, from Shot Meters, Emote Packs, and 2XP Coins to cosmetics, banners, and badges. At Level 40, you'll earn a MyCAREER Gold Floor Setter on New Gen and an Extra Badge Point on Current Gen. This is just a sample of what's available in Season 1 and we're eager for you to get started.
Reaching Level 40 is a badge of honor, but if you really want to prove yourself, join the 2K League in-game Become a Pro event starting October 12. In partnership with the 2K League, players can compete in 5v5 games to qualify for entry into the 2K League Draft pool. During Season 1, 5v5 games will take place October 12 and October 13, and run from 4 p.m. to 10 p.m. EST., before continuing on October 14 and October 15 from 12 p.m. to 6 p.m. EST. Once that round is complete, the 5v5 games will shift to a 3v3 format in Season 2 and start back up on October 21. Stay tuned for more information on how you can become a 2K League pro!
MyTEAM
If you read our detailed MyTEAM Courtside Report, you'll know that the fan-favorite mode brings some foundational changes to the overall structure of MyTEAM and the day-to-day experience. The card-collecting mode's currency, MyTEAM Points, has been improved to provide more flexibility for everyone. This year offers more value for MyTEAM players and MTP is a part of that. In addition to the changes, you can begin creating powerful lineups with all-new cards. The Season 1 rewards feature some potent scorers and sensational playmakers, who would fit seamlessly into any lineup you create.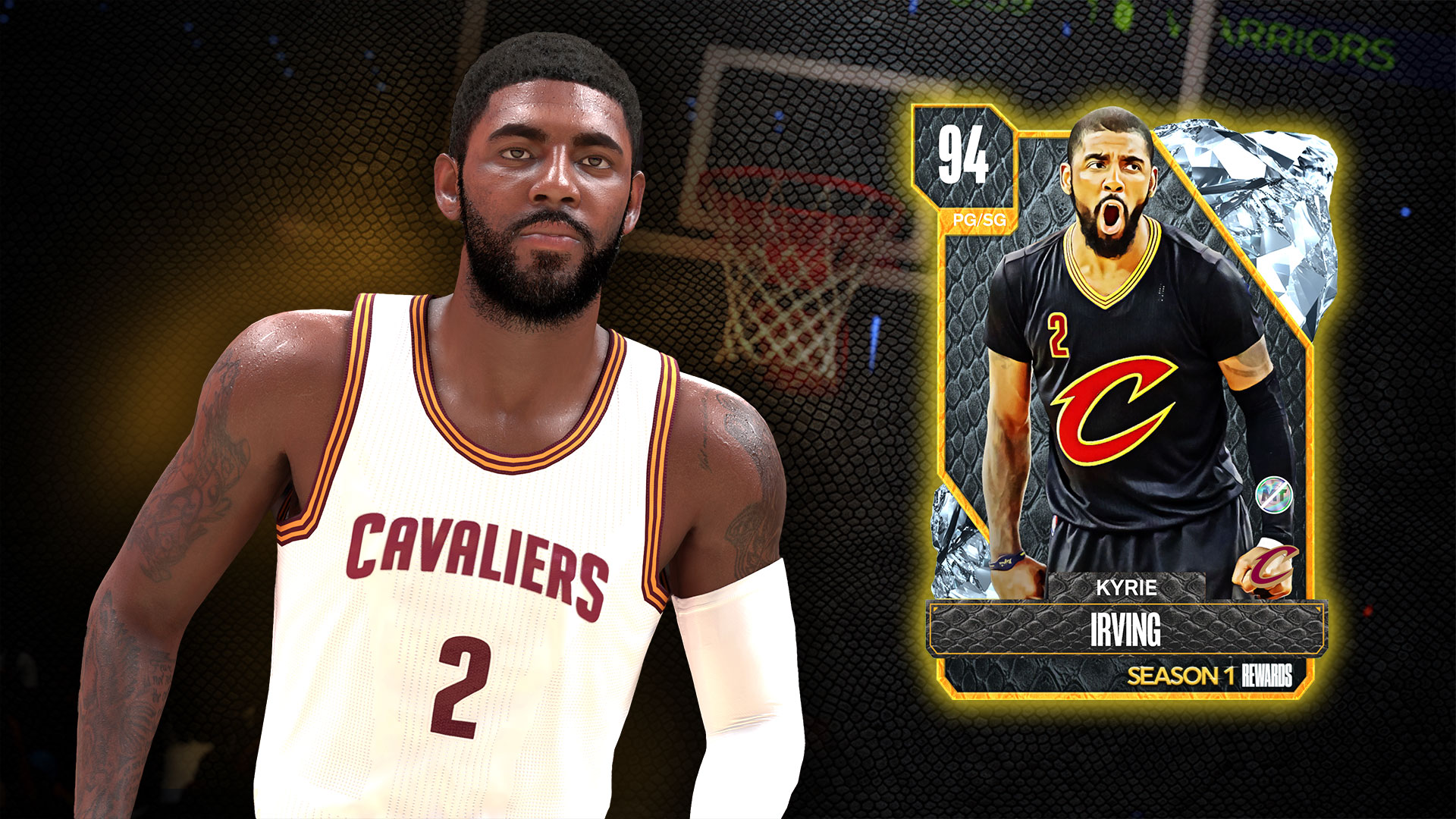 Start by building your MyTEAM squad around one of the greatest players of all time, with the Level 1 Free Agent LeBron James card. As a 90 OVR card, James is as well-rounded as any player in the game and can facilitate, score, rebound, and be the anchor on defense for your MyTEAM. James has been a Hall of Fame player on every team he's played for, but his second stint in Cleveland with the Cavaliers was special, capturing the franchise's first NBA title alongside Kyrie Irving, who just so happens to be the MyTEAM Level 40 reward. Reunite James with his former teammate by earning the Diamond Kyrie Irving Card (Premium Pass players will receive an additional alternate card featuring a custom name plate) and recreate the magic of the 2016 championship tandem.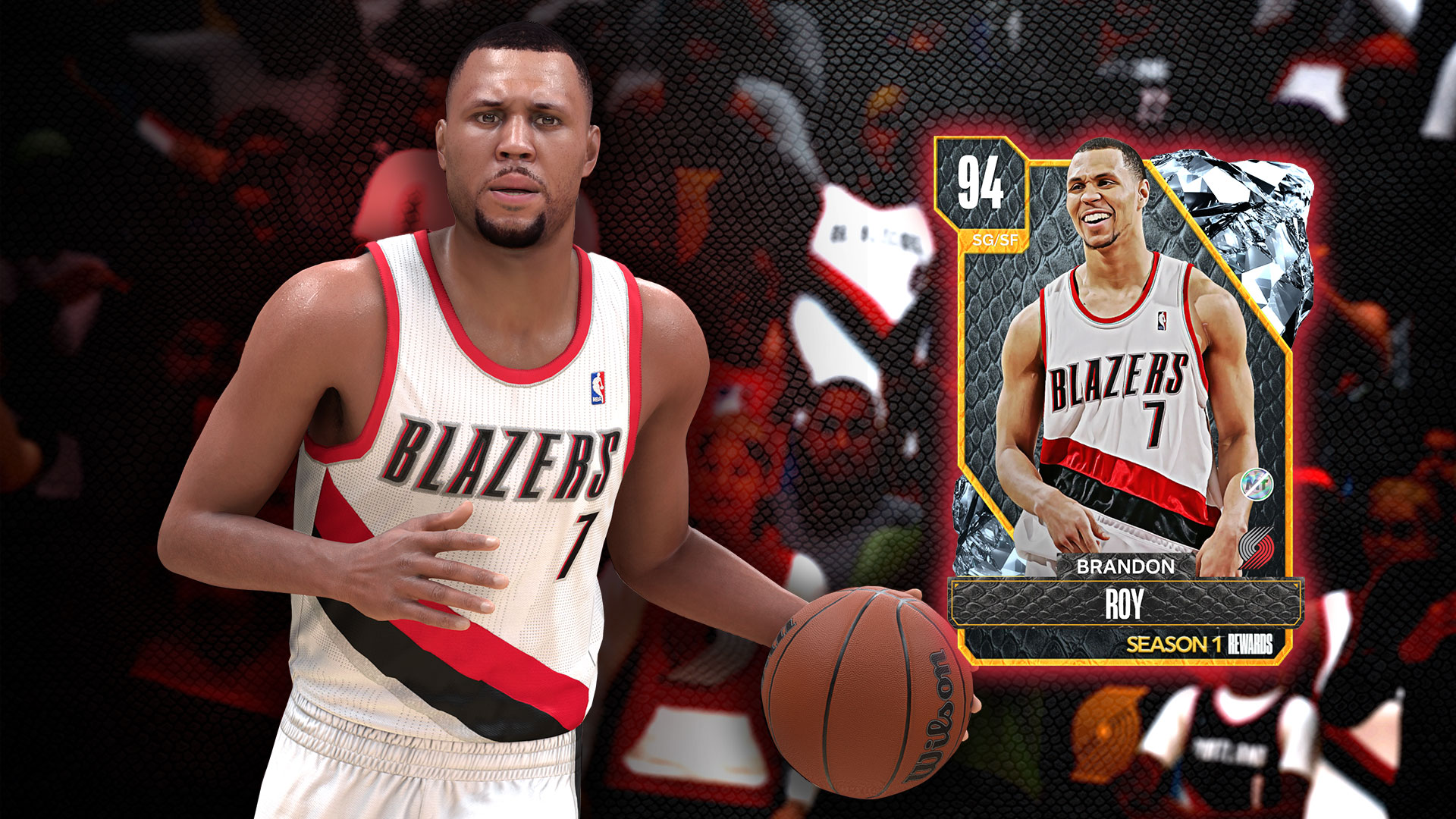 Other MyTEAM rewards featured this Season consist of Emerald Kevin Garnett and Jordan Clarkson cards, a Sapphire Vlade Divac card, Ruby Bradley Beal card, various prize balls, and more. If you collect all of the mode players for Season 1 and hit Level 40, you'll also receive a Diamond Brandon Roy Trail Blazers card, who is the Ultimate Reward for Season 1 in MyTEAM. From the moment NBA 2K24 is officially launched, you'll be able to earn a plethora of rewards through the Season ladder, Season Pass, and every mode in MyTEAM.
On Day 1, four collections will be available: with Amethyst Jayson Tatum, Chris Webber, and Klay Thompson as #2KDAY Collection Rewards, plus the start of the Legendary Path event with Collection Reward Amethyst Damian Lillard. You can visit the first MyTEAM Playbook webpage to learn more about what's included in each of the packs, and what else is set to be released during the first week of NBA 2K24.
THE W ONLINE**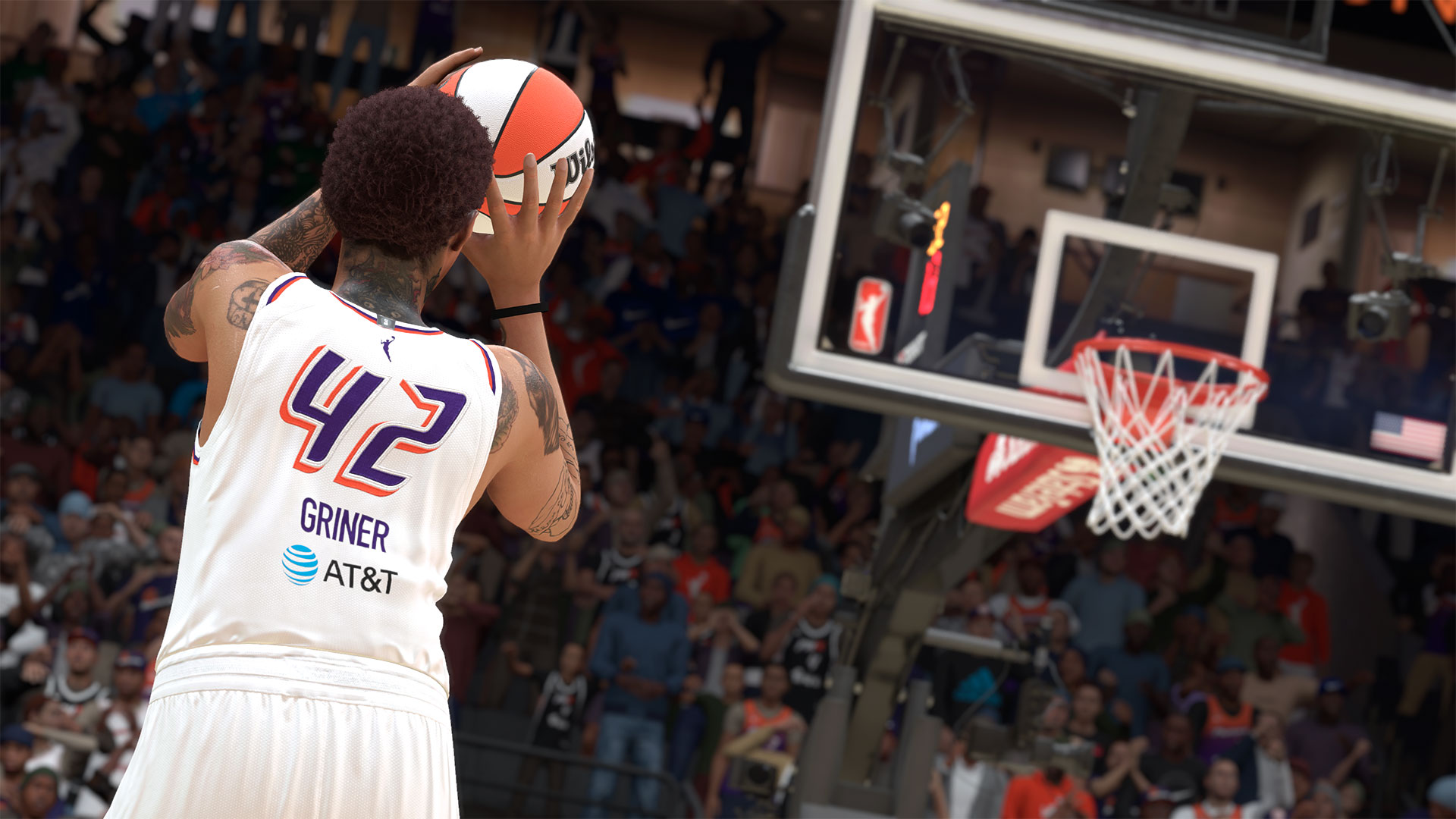 NBA 2K24 cover athlete Sabrina Ionescu and the New York Liberty have a lot of momentum heading into the WNBA Playoffs, but the Las Vegas Aces are a force to be reckoned with in the Western Conference. As Sabrina and her teammates prepare for what could be a clash between giants, you can brace for the potential championship matchup and enjoy the start of the WNBA Playoffs by chasing all-new rewards in Season 1 of NBA 2K24.
From Weekly prizes to Seasonal content, the latest iteration of the NBA 2K franchise brings a wealth of rewards and events for you to experience all year long. Ready to compete against fellow players in The W Online? Here are some things to look forward to this Season:
Weekly Goal
Brittney Griner Jersey
Team Accelerator Boosts
Team Resilience Boosts
Team Extender Boosts
Helping Hands Boosts
Player Boosts
Season Rewards
MyTEAM Ace Jersey Card
Tanisha Wright Historic T-Shirt
Satou Sabally Jersey
Brittney Griner All-Star Jersey
Clothing Bundles
Gear up for what's sure to be an action-packed WNBA Playoffs and the start of a new year in NBA 2K!
CLOSING REMARKS
Start fresh in Season 1 of NBA 2K24 and define your legacy in MyCAREER; collect and build your dream squad in MyTEAM with all-new cards; and challenge WNBA greats in The W. Cross progression makes it easier than ever to earn XP and level up the Season Pass ladder, so you can earn coveted cosmetics and card boosts, among other things. We'll see you on the court!
*NBA 2K24 Season Pass FREE rewards require unlocking with gameplay. NBA 2K24 Pro Season Passes and Hall of Fame Passes are available for separate purchase and require base game, internet connection and NBA 2K Account. Paid premium Passes unlock additional rewards for the Season that are earnable through gameplay. Progress and rewards reset at the end of each Season. For more information on Season Pass, go to https://nba.2k.com/2k24/season-pass/.
**The W Online mode and related content are available on New Gen only