NBA 2K x BLEACHER REPORT
Before finding success as a football player, Deebo Samuel was a hooper, and still is at heart. With a playing style like Donovan Mitchell, and his Jordan Brand connection, he's got major love for hoops culture, Samuel discusses his crew's late nights in The City and how his MyPLAYER is built for lockdown defense. . Check out the video blow to watch Deebo create his build, shop for J's, and take on some fans in The City.
THE CITY
This year The City is all about your basketball career. Earn REP and follow your NBA dreams along the winding streets and beautiful shores of The City, available on PlayStation®5 and Xbox Series X|S consoles. Rich with a bustling nightlife and immaculate vibes, you'll notice several enhancements, such as streetball side quests, a refreshing beachfront environment, and new Affiliations that will increase competition.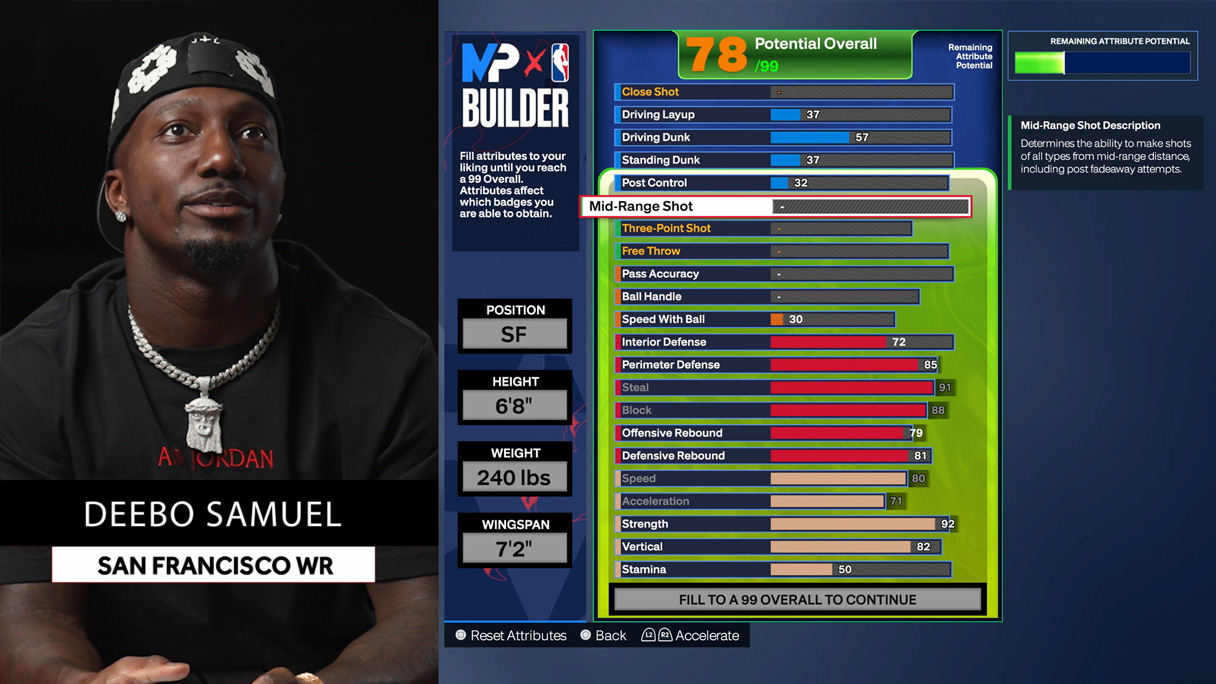 SEASONS
With new Seasons every 6 weeks, a dynamic soundtrack, and a heavy rotation of rewards rolling in, there are plenty of reasons for Deebo (and you) to keep coming back for more. Fire up your console, get into NBA 2K24, and make sure you look for him in The City!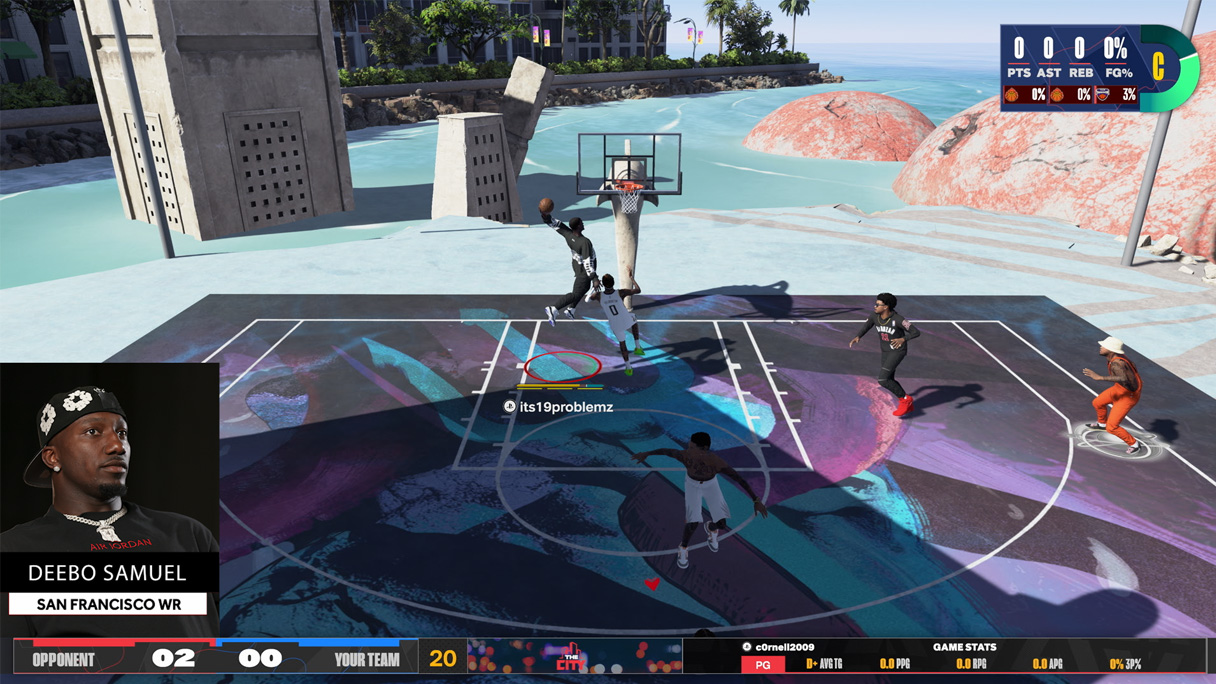 ICYMI
We also caught up with Lil Durk, Zion Williamson, Donovan Mitchell, and more to find out how they hoop in MyTEAM and MyCAREER modes. Check it out in the videos below!