SEASON 2
An alien life force has been detected in the NBA and it's touched down in San Antonio; he goes by the name of Victor Wembanyama. The only explanation for the newcomer's massive frame, freakishly good handles, and unguardable jumpshot is that he's from the future, where society has figured out how to create the prototypical basketball player, meaning the future has arrived in Season 2 of NBA 2K24.
NEW IN MyTEAM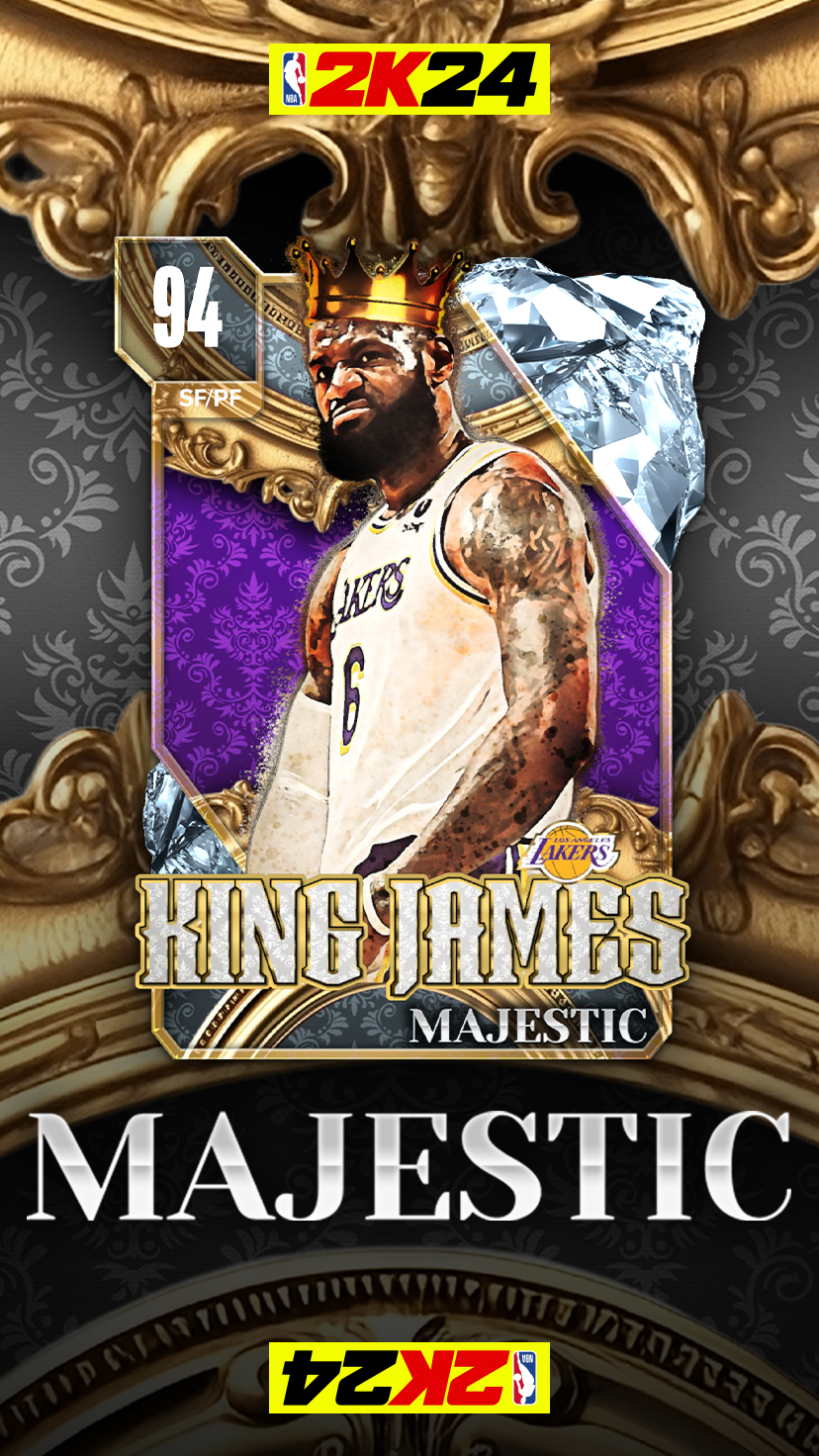 MAJESTIC PLAYERS IN MyTEAM
Nov 23 – 30
Royalty arrives in MyTEAM with Majestic. Get ready for a new regal set to earn and collect with the All-Time Leading Scorer as the Majestic Event Collection Reward!
SEASON PASS
The NBA 2K24 Pro Pass: Season 2 takes your MyCAREER and MyTEAM experience to the next level. The Pro Season Pass unlocks access to 40 levels of earnable premium rewards, including up to 45,000 VC as you progress through the Season on your way to level 40! Get the Season 2 Pro Pass and automatically receive an oversized eyeball hoodie, a pair of eyeball cargo sweats, an Amethyst Donovan Mitchell, & a Hyperdrive HOF Badge!
*NBA 2K24 Pro Pass requires base game, internet connection and NBA 2K Account.