NBA 2K24 MyTEAM - GAME MODES
UNLIMITED
(Multiplayer)
Unlimited is the flagship competitive multiplayer game mode in MyTEAM. Unlimited allows you to put your best lineup on the court against other online players! Each game earns Season points that allow you to climb to the next Unlimited tier, unlocking rewards each time you level up. Win games and climb the ladder to the Dark Matter tier, and rise up the leaderboard! Prepare to compete each weekend in Unlimited, with Championship Rings on the line. Build your MyTEAM legacy by winning four games in a seven game series to take home a ring. Celebrate as you watch your team celebrate with the trophy on the court for the first time in MyTEAM.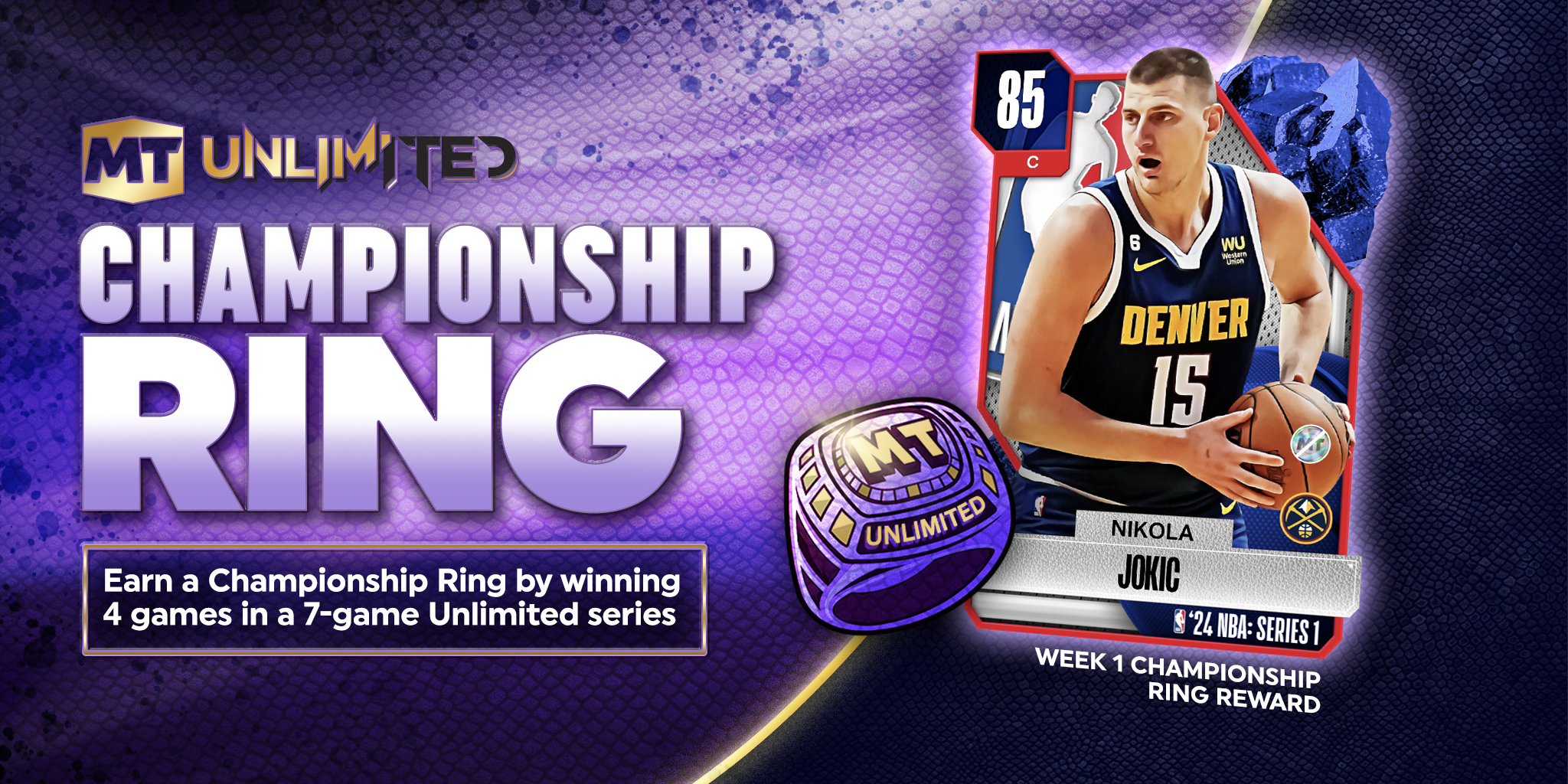 TRIPLE THREAT
(Single Player, Multiplayer, & Co-Op)
Triple Threat is back and it's better than ever. Triple Threat games allow you to take a team of three players from your card collection in 3v3 action to 21 but remember, you must win by two! Play Triple Threat as a single player or multiplayer mode controlling your favorite trio. Or, jump into Triple Threat Online: Co-Op and play with friends online, or match up solo and find new teammates with the new Looking for Group matchmaking feature.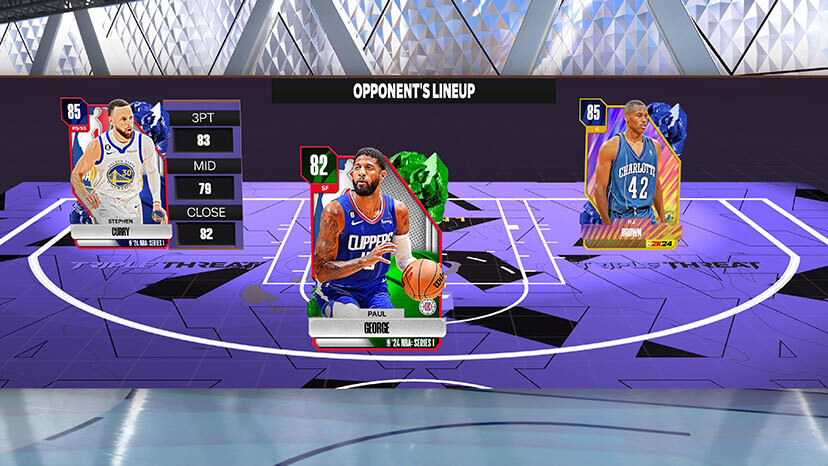 CLUTCH TIME
(Single Player & Multiplayer)
Clutch Time has been a fan favorite in NBA 2K for the past couple of years and the mode is back in NBA 2K24 with a stunning brand-new arena. Take your best starting five and compete in either single player or multiplayer competitive games, in a single five-minute quarter. The 4-point line is back along with sudden death overtime, but in NBA 2K24 the shot clock is now 24 seconds, so you've got one quarter to D-up cause it's Clutch Time!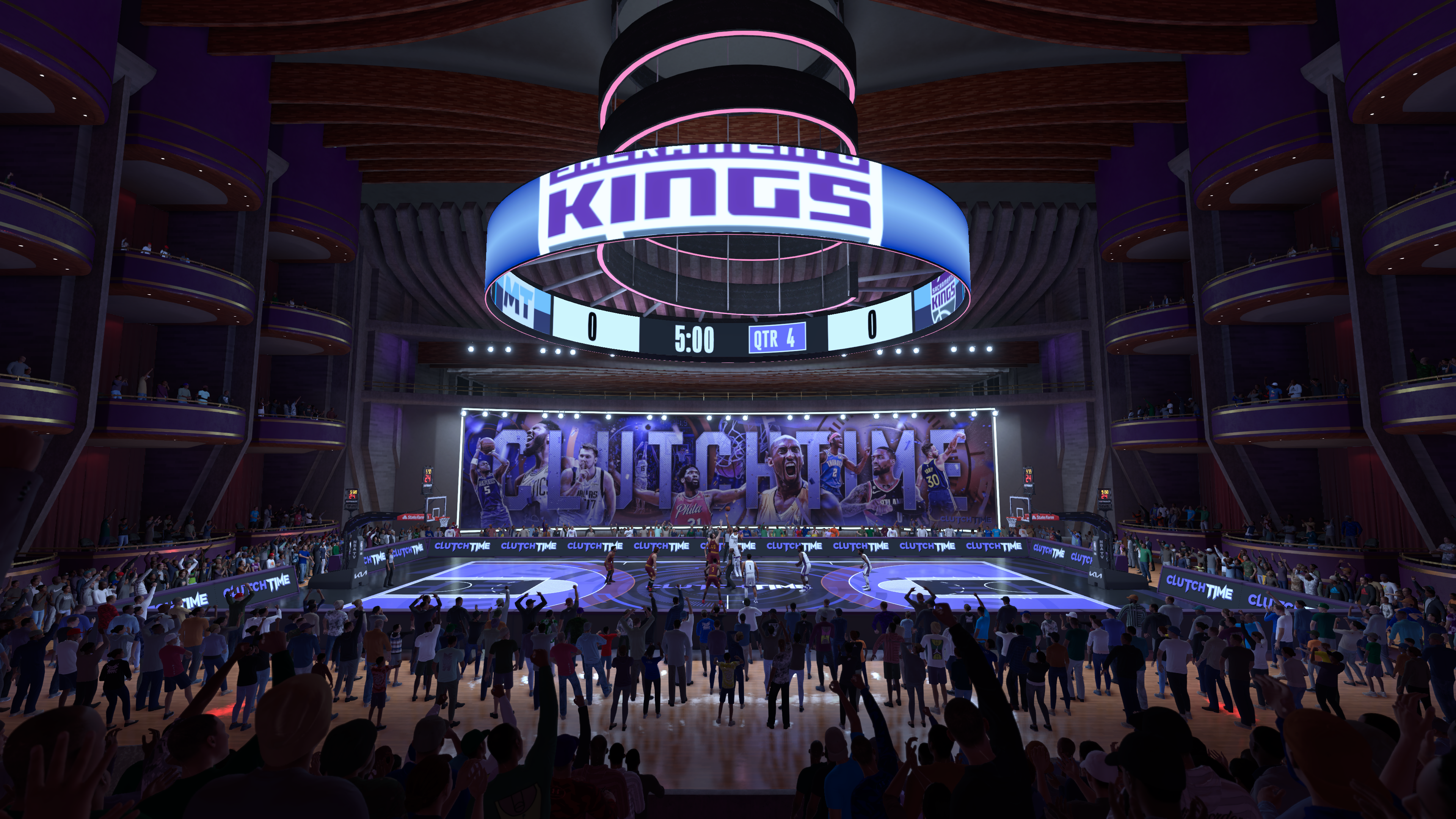 SALARY CAP MODE *NEW*
(Multiplayer)
In this new 5v5 competitive mode in MyTEAM, you are given a maximum salary for assembling your lineup. Each card is given a value that goes against your Salary Cap, so choose wisely to ensure you have the deepest team possible. Salary Cap games use a new one-of-a-kind game format; build your lead in the first half, then be the first to the target score in the second half to get the win! With new rounds and rewards every two weeks, it's never a bad time to compete in Salary Cap.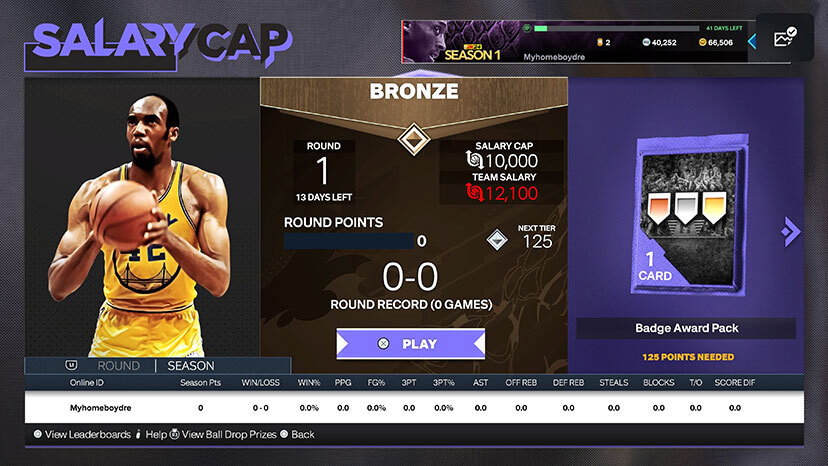 DOMINATION
(Single Player)
Domination returns in NBA 2K24. At launch, play against current and All-Time NBA teams for great rewards. Before you start each game, you choose the difficulty level which decides the rewards and the number of stars that you will receive for winning. Each game also has a win requirement that must be met to earn the stars and the rewards. Earn 99 stars to receive the grand prize for that Domination Tier!