WELCOME TO THE W
Create a MyPLAYER in The W, where you can live out your career as a rising star in the WNBA. Grow the game with your unique set of skills and compete for WNBA Championships, earn All-Star Game selections, and challenge some of the league's biggest names in regular season games and casual pick-up matches.
CHOOSE YOUR PATH
Tip off your WNBA career by entering the league as a college hoops sensation or an up-and-coming player with valuable international experience. Decide how you want to make a name for yourself and what your legacy will look like. However you choose to play, you have what it takes to rise above the rest and join the pantheon of WNBA legends.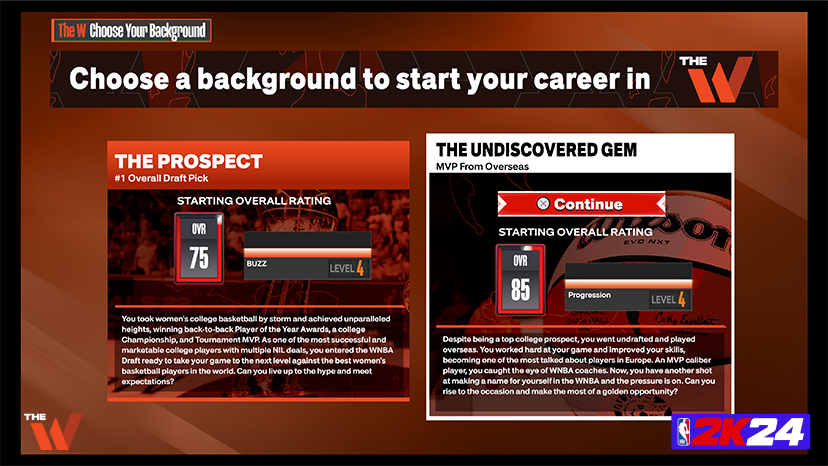 IN PURSUIT OF GREATNESS
Go head-to-head against WNBA stars and legends with the all-new 'In Pursuit of Greatness' feature. As you vie for the undisputed title of best player in the league, you'll be matched up with a rival star throughout the season and duel in a position battle. Prove yourself as the supreme talent with standout performances, then watch as fans and pundits debate on social media about who has the edge. Outperform the competition by the end of the season and you'll receive a 2K Breakthrough Skin from a significant era, based on the legend you defeated.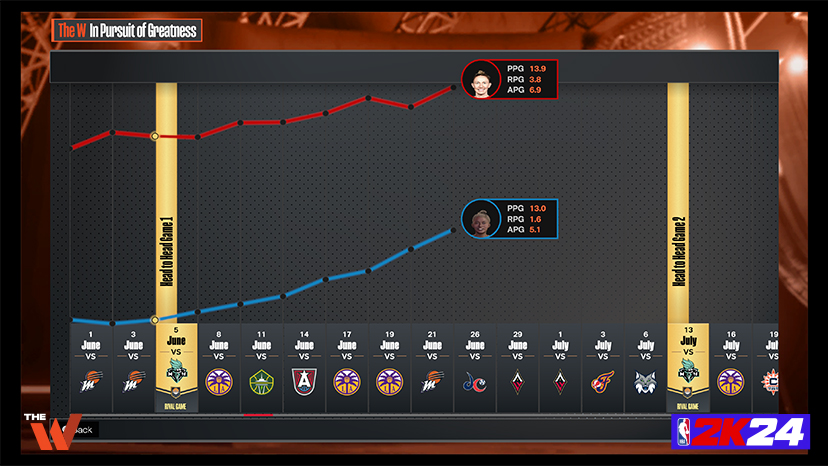 PICK UP GAMES
Hit the streets on your off-days for some friendly competition at the 3v3 courts! Earn badge perks by playing against veteran players, star players you're in a position battle with, and various WNBA legends. Throughout the course of your season, you'll have the chance to participate in different pick-up games and earn exciting rewards.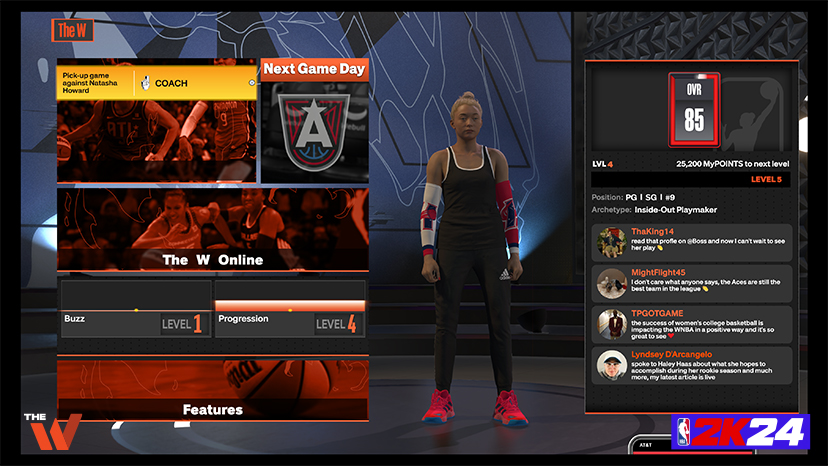 EARN NEW REWARDS
We know you have your sights set on winning the Commissioner's Cup, making the All-Star Game, and hoisting the WNBA Finals trophy, but there's more to enjoy in The W and The W Online! From seasonal badge perks to MyTEAM Jersey Cards, WNBA Historic-themed skins, and more, there are plenty of all-new rewards waiting to be claimed.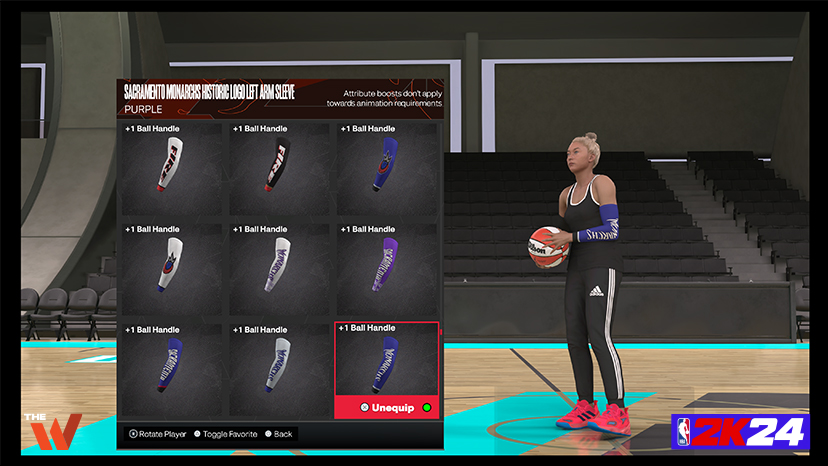 COURTSIDE REPORT
For more information and details about the added features in The W and other modes this year, be sure to check out our Courtside Report page!