NBA 2K24 MyTEAM - EXPAND YOUR COLLECTION
ACQUIRING NEW CARDS
NBA 2K24 offers a range of ways to earn new cards throughout MyTEAM. If you want to expand your collection and acquire new cards with higher Gem Tier ratings, you can do this in several different ways.
NEW PLAYER MARKET
MyTEAM gives you more ways than ever before to expand your card collection and build your dream lineup. With the all-new Player Market, use your VC or MTP to acquire the player card you desire to make your team better. The Player Market gives you the ultimate freedom to decide the next card for your collection. Be on the lookout for your most sought after Player Cards to be featured with new Deal of the Day discounts!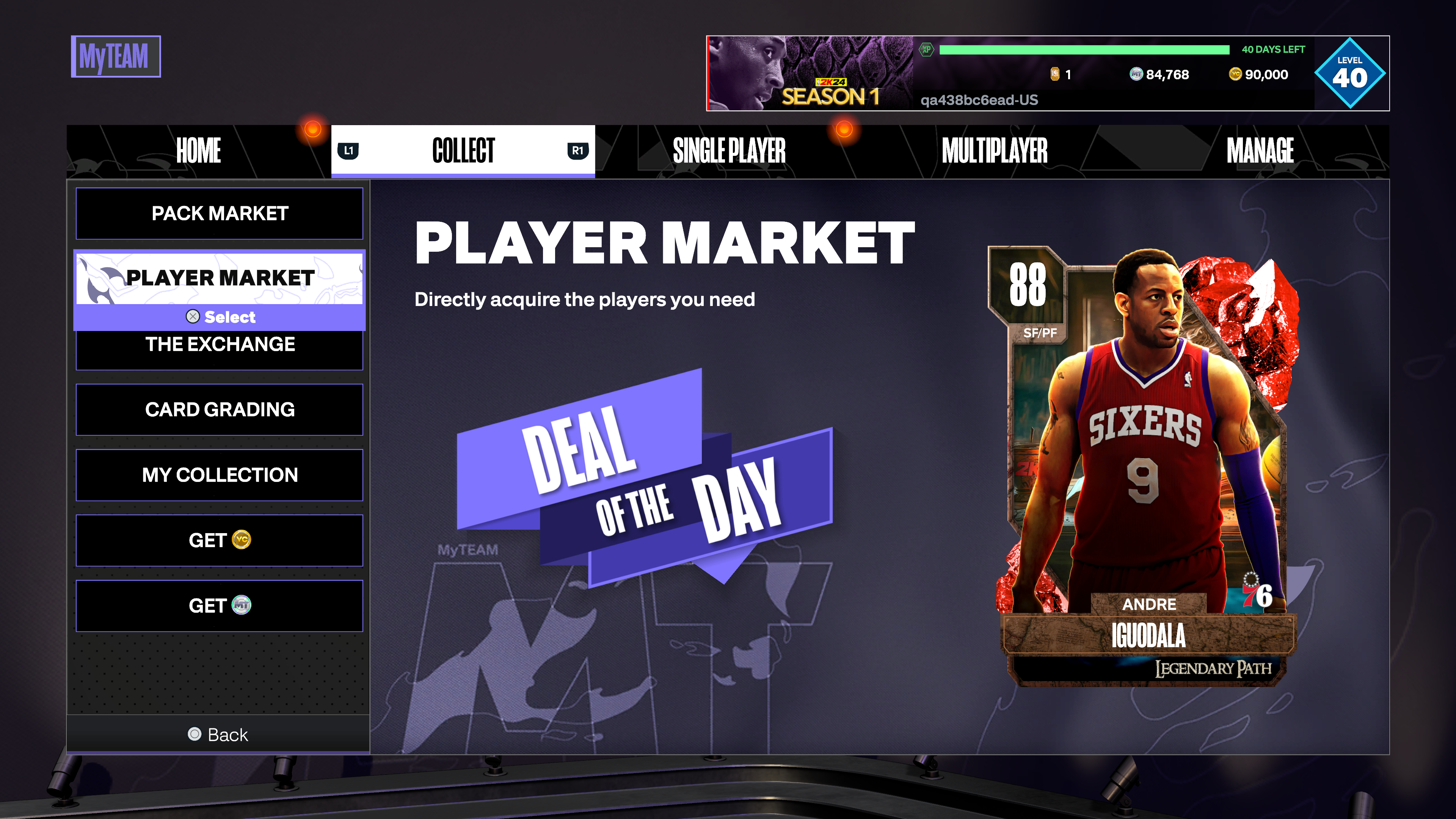 REWARD CARDS
You can earn new cards across all game modes, by winning and playing games in MyTEAM. Earn XP for playing games and progress through the Seasons on your way to Level 40 for additional rewards.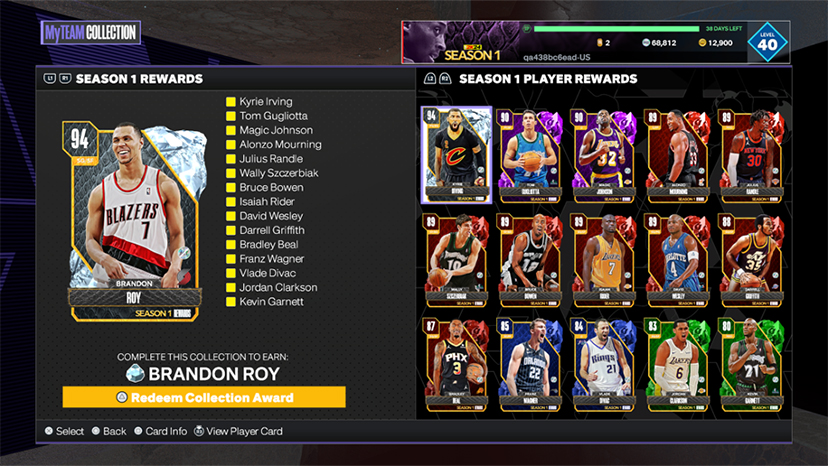 THE TOKEN MARKET
As you play games and complete agendas you will earn MyTEAM Seasonal Tokens which can be used in the Token Market to acquire new players. In Season 1 of NBA 2K24, there are only a set number of Tokens available as Season Level, mode, or Agenda rewards. The Token Market, featuring exclusive players, will be swapped out each Season. Be sure to redeem your Tokens in the Token Market each Season, because they will expire once a new Season begins.